Biosimilars highlights for 2017 Posted 11/05/2018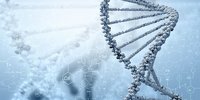 There are many product launches and various topics such as naming, extrapolation, interchangeability and switching of biosimilars in 2017 [1]. Important milestones achieved during 2017 were the biosimilar approvals of Renflexis (infliximab-abda), Cyltezo (adalimumab-adbm), Mvasi (bevacizumab-awwb), Ixifi (infliximab‑qbtx), and Ogivri (trastuzumab-dkst), along with the approval of follow-on insulin lispro biological Admelog, by the US Food and Drug Administration (FDA).
The European Commission (EC) and the European Medicines Agency (EMA) have approved a staggering 18 biosimilars during 2017. Europe approved its first cancer biosimilar Truxima (CT-P10; rituximab) in February 2017.

Russia's Ministry of Health (Министерство здравоохранения Российской Федерации; Rosminzdrav) approved Biocad's interferon beta-1a non-originator biological, BCD 033, in March 2017. Nichi-Iko Pharmaceutical gained Japanese approval for its infliximab biosimilar (NI‑071) in September 2017. An adalimumab biosimilar, Hadlima (SB5), was approved in South Korea in November 2017. South Africa's Medicines Control Council (MCC) approved the country's first non-originator biological, filgrastim. In India, rituximab and bevacizumab 'similar biologics', Acellbia and Krabeva, were approved.

The World Health Organization (WHO) announced in September 2017 that it would be launching its pilot project for prequalifying biosimilars in October 2017.

Several companies have petitioned FDA during 2017, a process that some believe to be an attempt to delay or prevent the approval of biosimilars. Pay-for-delay deals have also entered the biosimilars space.

The contentious issue of how to name biosimilars remained a hot topic for discussion during 2017. FDA issued its final guidance on the non-proprietary naming of biological products − requiring the use of suffixes − in January 2017. Australia's Therapeutic Goods Administration opened a consultation on how to name biologicals in July 2017.

FDA also published draft guidance on the interchangeability of biosimilars with their reference products, on statistical approaches to evaluate similarity for biosimilars and on biological manufacturing changes.

The Indian Ministry of Health revised its guidelines for approving 'similar biologics' in order to make the regulatory pathway more robust and to align with global guidelines for biosimilars.

Extrapolation of indications has also been a topic of interest during 2017. In January 2017, the European Society of Medical Oncology (ESMO) published a position paper about biosimilars. With respect to interchangeability and switching, ESMO says this should only be permitted if: (1) the physician is well informed about the products; (2) the patient is fully briefed by the physician; and (3) a nurse is closely monitoring the changes and tracking any adverse events.

Another contentious issue, switching patients from originator biologicals to biosimilars, was also a topic of interest during 2017. Attitudes to switching are changing. The European Crohn's and Colitis Organisation (ECCO) published results of a consensus meeting held in October 2016 in Vienna, Austria in which they support switching from reference infliximab to biosimilar infliximab.

Education with respect to biosimilars is thought to be a major issue, with surveys highlighting the lack of knowledge when it comes to biosimilars. In addition, healthcare professional and patient opinions, as well as national and local guidelines, levels of funding and differing approaches to healthcare management can influence access to biosimilars in different Member States of the European Union.

However, despite the challenges, with the number of clinical trials being carried out for biosimilars in 2017, as well as the increasing number of biosimilar approvals around the world, the future looks bright for 2018 in the biosimilars market.

Editor's comment
It should be noted that 'similar biologics' approved in India might not have been authorized following as strict a regulatory process as is required for approval of biosimilars in the European Union. The EMA (European Medicines Agency) regulatory requirements ensure the same high standards of quality, safety and efficacy for biosimilars as for originator biologicals, and also include a rigorous comparability exercise with the reference product.

Related articles
Biosimilars in 2016: the highlights

What happened in biosimilars during 2015

Reference
1. Derbyshire M. Top developments in biosimilars during 2017. Generics and Biosimilars Initiative Journal (GaBI Journal). 2018;7(1):35-45. doi:10.5639/gabij.2018.0701.008

Permission granted to reproduce for personal and non-commercial use only. All other reproduction, copy or reprinting of all or part of any 'Content' found on this website is strictly prohibited without the prior consent of the publisher. Contact the publisher to obtain permission before redistributing.

Copyright – Unless otherwise stated all contents of this website are © 2018 Pro Pharma Communications International. All Rights Reserved.