Biosimilars in 2016: the highlights Posted 10/02/2017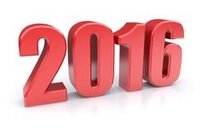 Previous years have been momentous for the biosimilars industry and 2016 is no exception [1]. Important milestones achieved during 2016 were the biosimilar approvals of Inflectra (infliximab-dyyb), Erelzi (etanercept-szzs) and Amjevita (adalimumab-atto) by the US Food and Drug Administration (FDA).
In Europe, the etanercept biosimilar Benepali (SB4) was approved in January 2016 and the infliximab biosimilar Flixabi was approved in May 2016. The European Medicines Agency's (EMA) Committee for Medicinal Products for Human Use (CHMP) also recommended approval of the teriparatide biosimilars Movymia and Terrosa, as well as the insulin glargine biosimilar Lusunda in November 2016.

The rest of the world is also catching up with Europe, with biosimilar approvals in Australia, Canada, South Korea and Japan. Meanwhile, non-originator biologicals were also approved in India, Russia.

Biosimilars naming
The issue of naming for biologicals is a contentious one and this has not changed during 2016. Advocates for distinct names include the Biologics Prescribers Collaborative (BPC) and the Alliance for Safe Biologic Medicines (ASBM). The Generic Pharmaceutical Association (GPhA), on the other hand, believes that different names could 'erect barriers to patient access to new, more affordable medicines, and jeopardize their safety'. The Academy of Managed Care Pharmacy (AMCP) has also said that distinct names could result in 'lower market adoption and cost-savings' from biosimilars.

The World Health Organization introduced the concept of a biological qualifier (BQ) for naming biologicals in 2014. This was followed by a draft proposal on naming biologicals, including biosimilars. In 2016, this has been followed by the proposal to proceed with a provisional implementation of the BQ scheme accompanied by a prospective impact study.

FDA has also proposed that all biologicals and biosimilars have non-proprietary names and that a four-letter meaningless suffix be added to the names to distinguish them from each other. The agency issued final guidance detailing the agency's requirements for the non-proprietary naming of biological products in January 2017.

Biosimilars guidelines
FDA finalized its guidance for industry on formal meetings between FDA and biosimilars sponsors, as well as guidance on clinical pharmacology data to support biosimilarity in 2016. The agency also published draft guidance on biosimilars labelling. The European Medicines Agency (EMA) released a draft concept paper on the revision of the reflection paper on Non-clinical and clinical development of interferon alfa biosimilars in January 2016. Health Canada issued a new draft revised guidance document on the information and submission requirements for subsequent entry biologics (SEBs) in Canada. This update included new information on extrapolation of indications for SEBs. Finally, India's Central Drugs Standard Control Organization (CDSCO) released revised guidance for 'similar biologics' in India in March 2016.

Clinical trials for biosimilars
2016 has also seen the results of many clinical trials being published or presented at scientific conferences, as well as many new trials for candidate biosimilars being started.

Extrapolation
Extrapolation of indications was a topic of interest during 2016. The Biosimilars Working Group (BWG) of the International Pharmaceutical Regulators Forum (IPRF) released a draft reflection paper on the extrapolation of indications in the authorization of biosimilars in September 2016. The draft reflection paper suggests that authorization of biosimilars be carried out using a stepwise approach.

Switching
Switching patients from originator biologicals to biosimilars can be a contentious issue and was also a topic of interest during 2016. Several studies, including the NOR-SWITCH study, presented data in support of switching biosimilars.

In addition, FDA issued its much anticipated guidance on the interchangeability of biosimilars with their reference biologicals in January 2017. Switching studies, FDA states in its guidance, 'should evaluate changes in treatment that result in two or more alternating exposures (switch intervals) to the proposed interchangeable product and to the reference product'.

The future
The increasing number of clinical trials being carried out for biosimilars in 2016, the number of global biosimilar approvals, as well as further FDA approvals and the growing number of biosimilar applications in the US, all suggest that the future for biosimilars is a bright one.

Use of biosimilars in Europe, however, still varies widely between countries and therapy areas. One reason for such differences in Europe could be the gap between the regulatory decisions that govern biosimilar approval and the recommendations of medical societies. This once again highlights the need for continuing education of patients, prescribers and healthcare payers.

Editor's comment
It should be noted that 'non-originator biologicals' approved outside of Europe might not have been authorized following as strict a regulatory process as is required for approval of biosimilars in the European Union. The EMA (European Medicines Agency) regulatory requirements ensure the same high standards of quality, safety and efficacy for biosimilars as for originator biologicals, and also include a rigorous comparability exercise with the reference product.

This article for GaBI Online is a summary of the full paper published in GaBI Journal.

If you would like to receive a copy of the GaBI Journal article, please send us an email.

Readers interested in contributing a research or perspective paper to GaBI Journal – an independent, peer reviewed academic journal – please send us your submission here.

Related article
What-happened-in-biosimilars-during-2015

Reference
1. Top developments in biosimilars during 2016. Generics and Biosimilars Initiative Journal (GaBI Journal). 2017;6(1):41-7. doi:10.5639/gabij.2017.0601.010

Permission granted to reproduce for personal and non-commercial use only. All other reproduction, copy or reprinting of all or part of any 'Content' found on this website is strictly prohibited without the prior consent of the publisher. Contact the publisher to obtain permission before redistributing.

Copyright – Unless otherwise stated all contents of this website are © 2017 Pro Pharma Communications International. All Rights Reserved.