Five years of bioequivalence data from Cetero questioned Posted 16/09/2011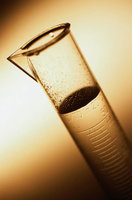 FDA is challenging five years of bioequivalence and other studies conducted at Cetero Research's Houston facility in the US. This could affect both originator and generics companies alike, putting into question data provided to FDA to support new drug applications (NDAs) and abbreviated new drug applications (ANDAs).
At the end of July 2011, FDA announced that it had concluded that bioanalytical studies conducted by Cetero Research in Houston, Texas, USA, between April 2005 and June 2010 in support of marketing applications may need to be repeated or confirmed. Cetero is a contract research organisation that performs bioequivalence and pharmacokinetic testing for a number of pharmaceutical companies.

FDA is asking drug sponsors to identify those tests conducted by Cetero during the designated time frame that were used to support NDAs and ANDAs. Drug sponsors will need to determine whether any of the testing performed by Cetero should be re-done or otherwise subject to rationales to allow the tests to be relied upon by FDA. The agency is also asking sponsors with pending applications to re-do any tests performed by Cetero.

The action has been taken by FDA due to 'significant instances of misconduct and violations of federal regulations, including falsification of documents and manipulation of samples' that were identified at Cetero's Houston facility. These problems were identified during two FDA inspections conducted in 2010, as well as the company's own investigation and third party audit. The pattern of misconduct was serious enough to raise concerns about the integrity of the data Cetero generated during the 5-year time frame.

Cetero, however, is objecting to the action taken by FDA, stating that it filed a voluntary disclosure with FDA and informed clients back in June 2009 when it became aware of the recording of inaccurate day/time data by six of its research chemists in its Houston facility. Cetero added that 'the FDA has not questioned the safety or efficacy of drugs already approved, marketed and based on data generated from Cetero's Houston bioanalytical laboratory.'

Cetero insists that the processes being used today in Houston are state‐of‐the‐art. They are in full compliance with FDA regulations and bioanalytical industry standards. The company also says that they are working closely with FDA in order to resolve these issues.