Home / Biosimilars / General / Global Industry Analysts: Global biosimilars market to exceed US$2 billion by 2015
Global Industry Analysts: Global biosimilars market to exceed US$2 billion by 2015 Posted 09/04/2010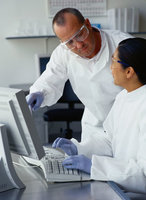 On 24 March 2010, Global Industry Analysts (GIA) announced the release of a new report, entitled 'Biosimilars: A Global Strategic Business Report'
It provides a comprehensive review of the biosimilars market and its growth drivers, growth restraints, challenges, regulatory framework, patent expiries of biologicals, product approvals/launches, and recent industry activity. The study analyses market data and analytics in terms of value sales for regions including the US, Japan and Europe (further analysed per region, including France, Germany, Spain, UK, and the rest of Europe) for the period 2008–2015. The biosimilars market is also analysed in terms of drug classes, including epoetin alfa, granulocyte colony-stimulating factor (G-CSF), human Growth Hormone (hGH), interferon, and insulin.

According to the GIA report, the market for biosimilars in the US, Europe, and Japan is projected to exceed US$2 billion by 2015. This is primarily driven by patent expiries of major recombinant protein-based therapeutic products, increasing demand for cost-effective biosimilars, and an ageing population requiring biologic drugs for the treatment of chronic and complicated conditions such as kidney diseases or cancers.

Europe has been the first to approve the use of biosimilars in the world, as stated by the new market research report on biosimilars. The region has been the first to frame rules and regulations related to biosimilars. Several expensive biopharmaceuticals are being used for the treatment of chronic and complicated diseases in Europe, which has only added to the already increasing pharmaceutical expenditure in the region. The introduction of biosimilars, therefore, is seen as a potential opportunity to reduce government burden, and provide cost-effective drugs to several patients. And with patents of major recombinant protein classes expiring over the past years, Europe presents a lucrative opportunity for biosimilars. Few of the major product classes include monoclonal antibodies, erythropoietins, interferons, and insulin.

The US is expected to account for a major share in the global biosimilars market in the future, thereby presenting lucrative prospects for biosimilar manufacturers. Increased use of biologic drugs and patent expiries are expected to help the region emerge as a potential market for budding biosimilar companies. The first-generation generic products to enter the US market include hGH and insulin, while the second-generation products include recombinant DNA and protein treatments.

Both the US and European markets are characterised by the presence of big, eminent players in the biosimilar drugs arena. Biosimilar manufacturing is an extremely risky process requiring strong clinical-trial capabilities, robust R & D expertise, and huge financial backup and manufacturing know-how. As such, smaller companies rarely have access to these to produce biosimilars.

The report profiles 49 companies, including key and niche players worldwide, such as Biocon, Biopartners, Cipla, Dr. Reddy's, Hospira, Intas, Sandoz, Shantha, Teva, and Wockhardt, among others. Market and data analytics were based on primary and secondary research, with company profiles mostly derived from URL research and reported select online resources.

References:

Global Biosimilars Market to exceed $2 billion by 2015, According to a New Report by Global Industry Analysts, Inc. (GIA Press Release). PRWeb. 2010 March 24.

Global Industry Analysts. Biosimilars: A Global Strategic Business Report. April 2010.
Source: PRWeb; Biosimilars: A Global Strategic Business Report