Health Canada definitions of generics and biosimilars Posted 16/12/2011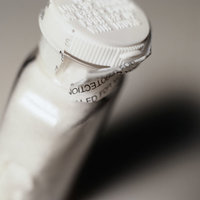 Attention has been brought to the fact that there is confusion surrounding terms used in the global field of generics and biosimilars. Some of this confusion has been attributed to authorities in various regions of the world defining terms differently and other instances are due to a misunderstanding of the actual nature, characteristics, and method of research and manufacture of these biological products.
In an attempt to improve public understanding, here is a glossary of the relevant terms for biosimilars and generics as defined by the Canadian health Authority, Health Canada.

Table 1: Health Canada definitions relevant to generics and biosimilars
Term

Health Canada Definition

ANDA

Abbreviated new drug application

Biologic drug (Médicament biologique)

A drug listed in Schedule D to the Food and Drugs Act. Schedule D lists individual products such as 'insulin'; product classes such as 'immunizing agents'; references to particular sources such as drugs; other than antibiotics, prepared from microorganisms'; and methodology such as 'drugs obtained by recombinant DNA procedures'. Biologic drugs are derived through the metabolic activity of living organisms and tend to be significantly more variable and structurally complex than chemically synthesized drugs.

Bioavailability

The rate and extent of absorption of a drug into the systemic circulation.

Bioequivalence

A high degree of similarity in the bioavailabilities of two pharmaceutical products (of the same galenic form) from the same molar dose, that are unlikely to produce clinically relevant differences in therapeutic effects, or adverse effects, or both.

Bioequivalent means that test and reference products containing an identical drug or drugs, after comparison in an appropriate bioavailability study, were found to meet the standards for rate and extent of absorption specified in Health Canada guidance.

Biosimilar

See subsequent entry biologic

Brand name

The brand name (or proprietary name) means, with reference to a drug, the name, whether or not including the name of any manufacturer, corporation, partnership or individual, in English or French, (a) that is assigned to the drug by its manufacturer, (b) under which the drug is sold or advertised, and c) that is used to distinguish the drug.

The use of a brand name or proprietary name is the choice of the MAH. As stated in Section C.01.004 (1) of the Food and Drug Regulations, a drug is identified on its inner and outer label by the brand name (if there is one) followed by the proper name, if any. If there is no proper name, the common name is listed instead.

For products with multiple ingredients, the product will have a brand name but no proper or common name for the product; only a proper name for each ingredient.

Chemical name

The chemical name of a drug provides an unambiguous picture of a molecule so that a trained chemist can use it to draw its structure if required, i.e., 4-(4-Chlorophenyl)-1-[3-(4-flurobenzoyl) propyl]-piperidin-4-ol: 4-[4-p-Chlorophenyl]-4-hydroxypiperidino]-4-flurobutyrophenone is the chemical name for Haloperidol.

Common name

A 'common name' means, with reference to a drug, the name in English or French by which the drug is (a) commonly known and (b) designated in scientific or technical journals, other than the publications referred to in Schedule B to the Act.

Equivalence

See bioequivalence and therapeutic equivalence.

Generic drug

Generic drugs contain the identical medicinal ingredient or ingredients as the first drug of that kind that was developed by the innovator and received market authorization in Canada. Generic drugs can typically be granted market authorisation after the innovator's patent on the drug has expired.

Generic name

Generic name: The generic or non-proprietary name describes the drug substance. INNs are created to identify generic names as unique, universally applicable and accepted names. A generic name is the proper name of an ingredient, or the common name if the ingredient has no proper name.

Health product

Health products include pharmaceuticals, biologicals, vaccines, medical devices, natural health products, radiopharmaceuticals and veterinary drug products.

INN (International non-proprietary name)

INNs identify a drug substance by a unique, universally applicable and accepted generic name. It is noted that chemicals that do not have a defined chemical composition or structure or that cannot adequately be described cannot be assigned INNs (i.e., mixtures of substances). An INN is the only internationally accepted generic name. In Canada, INNs are used exclusively, when they exist, in Schedule F.

Proprietary name

See brand name.

Reference biologic drug (Médicament biologique de référence)

A biologic drug authorized on the basis of a complete quality, non-clinical, and clinical data package, to which a subsequent entry biologic is compared in studies to demonstrate similarity.

Note: In appropriate circumstances, a biologic drug that is not authorized for sale in Canada may be used as a reference biologic drug.

Specification (Spécification)

A list of tests, references to analytical procedures, and appropriate acceptance criteria which are numerical limits, ranges, or other criteria for the tests described. A specification establishes the set of criteria to which a drug substance, drug product or materials at other stages of its manufacture should conform in order to be considered acceptable for its intended use. 'Conformance to specification' means that the drug substance and drug product, when tested according to the listed analytical procedures, will meet the acceptance criteria. Specifications are critical quality standards that are proposed and justified by the manufacturer and authorized by regulatory authorities as conditions of approval for sale.

Subsequent entry biologic (SEB) (Produit biologique ultérieur)

A biologic drug that enters the market subsequent to a version previously authorized in Canada, and with demonstrated similarity to a reference biologic drug. An SEB relies in part on prior information regarding safety and efficacy that is deemed relevant due to the demonstration of similarity to the reference biologic drug and which influences the amount and type of original data required.

Note: A product of this type is referred to as similar biological medicinal product (biosimilar) in the EU and follow-on protein product in the United States of America.

Therapeutic equivalence

Therapeutic equivalence means that a chemical equivalent of a drug product (i.e., containing the same amount of the same drug in the same dosage form) when administered to the same individuals in the same dosage regimen will provide essentially the same efficacy and toxicity.

United States adopted name (USAN)

USANs identify nonproprietary names for drugs by establishing simple, logical nomenclature based on pharmacological and/or chemical relationship. The USAN committee develops the names, taking into account practical considerations, such as the existence of trademarks, international harmonization of drug, nomenclature, the development of new classes of drugs, and the fact that the intended uses of substances for which names are being selected may change.
Source: Health Canada

Editor's comment

It can sometimes be hard to keep up with terminology developments in the pharmaceutical industry, and especially with the new, yet fast-moving, biosimilars area. This is coupled with confusion over different terminology being used in different regions of the world.

Please feel free to share your thoughts via email or in the comments section below. What is your opinion on the matter of generics and biosimilars terminology. Do you find it confusing? Have you come across incorrect usage of any of the terms in Table 1?

If you are interested in contributing a research article in a similar area to the GaBI Journal, please send us your submission via email.

Related articles

FDA definitions of generics and biosimilars

EMA definitions of generics and biosimilars

Controversial nomenclature for new biosimilars

EMA proposes more precise definition for biosimilars

A biosimilar by any other name …

Reference

1. Weise M, Bielsky M, De Smet K, Ehmann F, Ekman N, Narayanan G, et al. Biosimilars–why terminology matters. Nature Biotechnology. 2011;29:690–3.