Speed to market critical in biosimilar development Posted 18/11/2011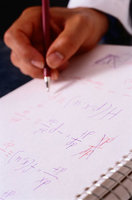 For companies looking to develop biosimilars speed to market is critical, but this must not be done by sacrificing product quality, according to a report from Contract Research Organisation (CRO) Quintiles. The most successful biosimilar companies will be those who collapse their clinical, commercial, and regulatory thinking into a streamlined cohesive function in order to expedite commercialisation and optimise market access.
The biosimilars market

The biosimilars market is expected to grow significantly, creating an enormous opportunity for biopharmaceutical companies. According to 2011 data from Datamonitor the global biosimilars market is expected to grow from US$243 million in 2010 to US$3.7 billion by 2015 [1].

Growth in the use of biosimilars is being driven by the need to reduce healthcare costs, expectations for booming market growth due to patent expiry on blockbuster originator biologicals and better-defined regulatory pathways.

But biosimilars are not just for biopharmaceutical companies, major generics players such as Hospira, Sandoz and Teva have already signalled that biosimilars are a priority for growth, as have Big Pharma companies such as Merck and Pfizer [1].

Biosimilar development is described in the report as being 'a uniquely difficult endeavour', requiring a business strategy integrating regulatory, commercial and market access considerations, along with appropriate clinical strategy and trial design. 'This strategy must be put into place in the very early stages of any biosimilar development program.'

According to the report, companies seeking to enter, or to maintain their position within, the biosimilars marketplace, must follow a logical stepwise approach, while taking the following points into consideration:
The market-specific regulatory requirements, e.g. China, must be identified for the intended market.
Consider developing biobetter/next generation products, i.e. separate regulatory pathway.
Consider alternative and innovative options to ensure speed to market, without sacrificing product quality and still minimising development costs. Options could include choosing markets with no access to innovator biological, adaptive trial design, biomarkers/companion diagnostics, surrogate endpoints, incentives for investigators/patients, new ways to recruit patients.
Strategies will need to be developed in order to ensure that physicians, patients and payers will easily adopt and use the potential biosimilar (Physicians: treatment guidelines; prescribing incentives. Payers: influence on policy and ability to implement quotas, tenders, ... Patients: ability to influence prescribing decision-making; ways patients interact with each other, e.g. social media, ...).
To ensure speed to market and to optimise market access, a business plan should, via a comprehensive market assessment, anticipate competitive scenarios; spell out an effective market entry strategy; provide a value dossier and value-based pricing; and set forth goals and objectives for interactions with all stakeholders, including healthcare providers, payers and patients. This should ensure competitiveness and optimum return on investment in the fast-growing biosimilars space.

Reference

1. GaBI Online - Generics and Biosimilars Initiative. Biosimilars or biobetters – what does the future hold? [www.gabionline.net]. Mol, Belgium: Pro Pharma Communications International; [cited 2011 November 18]. Available from: www.gabionline.net/Biosimilars/Research/Biosimilars-or-biobetters-what-does-the-future-hold