US drug contracting system is 'rigged' against biosimilars Posted 16/03/2018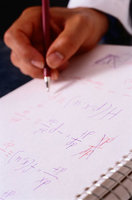 US Food and Drug Administration (FDA) Commissioner Dr Scott Gottlieb has said that the drug contracting system in the US is 'rigged' against biosimilars. His remarks came during a speech he made on 7 March 2018 at the America's Health Insurance Plans National Health Policy Conference in Washington DC.
Dr Gottlieb said during his speech that he was concerned 'because while we see a growing number of sponsors pursuing biosimilar development programs, the economics of development are currently unstable; and the pipeline of biosimilar products that we hope for could be dramatically affected by the weakening of market incentives to bring these products to patients'.

The FDA Commissioner pointed to 'pay-for-delay' schemes that brand-name drugmakers use to delay generics and biosimilars competition. He said that, when it comes to biosimilars, such arrangements often come disguised as rebates or contracting provisions between drugmakers and pharmacy benefit managers (PBMs) that discourage biosimilar market entry. This practice has been dubbed the 'rebate trap'.

Dr Gottlieb explained that it works because when biosimilars launch, their initial discount is typically around 15% or 20%. Therefore, unless the plan can switch all their patients over to the biosimilar, the cost of the lost rebates on the patients who remain on the originator biological would not be offset by the value of the discount on the biosimilar, and the smaller number of patients who are started on it.

This is especially true since the number of patients who will immediately migrate to biosimilar therapy is likely to be small, making it difficult for biosimilar sponsors to launch with deep, volume-based rebates.

This means that PBMs have a significant financial incentive to limit the uptake of biosimilars to continue the flow of large rebate payments. Likewise, health plans have a big disincentive to switch to the biosimilar, as by doing so they will lose the incumbent rebates paid on the originator biological.

Everybody wins. The health plans get the big rebates. The PBMs get paid on these spreads and brand-name sponsors hold onto market share.

Everyone that is, but the patients, who in the long run, do not benefit from the full value of increased competition Congress intended.

Originator biologicals makers only have to hold these rebates hostage – or even simply lower the price of the reference product to meet that of the biosimilar entrant – to make the economics of market entry highly unattractive. Once biosimilar makers see that the system is rigged against them there is little incentive for a biosimilar maker to pour money into future investments to develop these lower cost alternatives.

This 'rigged payment scheme might quite literally scare competition out of the market altogether', according to Dr Gottlieb, adding that he feared that it is 'already happening'.

Dr Gottlieb also pointed out that despite FDA having approved nine biosimilars for use in the US [1], only three have thus far reached the US market. He blamed delays, at least in part, to ongoing patent litigation.

One such example of this type of litigation was highlighted recently when The Association for Accessible Medicines' Biosimilars Council submitted an amicus brief supporting Pfizer in its antitrust lawsuit against Johnson & Johnson, arguing the company's practices will keep biologicals prices high and limit competition from biosimilars.

Related article
FDA Commissioner discusses challenges and opportunities for biosimilars

Reference
1. GaBI Online - Generics and Biosimilars Initiative. Biosimilars approved in the US [www.gabionline.net]. Mol, Belgium: Pro Pharma Communications International; [cited 2018 Mar 16]. Available from: www.gabionline.net/Biosimilars/General/Biosimilars-approved-in-the-US

Permission granted to reproduce for personal and non-commercial use only. All other reproduction, copy or reprinting of all or part of any 'Content' found on this website is strictly prohibited without the prior consent of the publisher. Contact the publisher to obtain permission before redistributing.

Copyright – Unless otherwise stated all contents of this website are © 2018 Pro Pharma Communications International. All Rights Reserved.