WHO launches insulin prequalification programme Posted 29/11/2019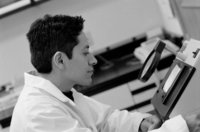 The World Health Organization (WHO) has announced a pilot prequalification scheme to certify biosimilar versions of insulin in order to increase supply in low- and middle-income countries.
WHO announced on 13 November 2019 the start of the first ever pilot programme to pre-qualify insulin. WHO's prequalification scheme evaluates medicines and medical products to ensure that they are safe and effective. If products meet these standards, they are listed by WHO as eligible for procurement. This list is used by purchasing agencies and low-income countries without robust regulatory agencies to select medicines.

Although insulin has been on WHO's List of Essential Medicines for over 40 years, prices for the drug remain a barrier to access for many patients in low- and middle-income countries. This is because the three major manufacturers of insulin (Eli Lilly, Novo Nordisk and Sanofi) have controlled the market and in many cases set prohibitive prices.

Data collected by WHO from 2016 from 24 countries showed that human insulin was not available in almost 40% of health facilities, while analogue insulin was unavailable in almost 90%.

In Ghana, a month's supply of insulin would cost a worker the equivalent of 22% of their total earnings. Even in more developed nations like the US, patients may have to ration insulin due to cost, which can be extremely dangerous.

Under the prequalification programme, WHO aims to increase the flow of quality-assured insulin. WHO Director-General Dr Tedros Adhanom Ghebreyesus said the initiative particularly aims to help those in low-income countries, where rates of diabetes are rising fast.

'Too many people who need insulin encounter financial hardship in accessing it, or go without it and risk their lives. WHO's prequalification initiative for insulin is a vital step towards ensuring everyone who needs this life-saving product can access it'.

Dr Mariângela Simão, Assistant Director General for Medicines and Health products, added: 'Prequalifying products from additional companies will hopefully help to level the playing field and ensure a steadier supply of quality insulin in all countries'.

WHO has invited drug manufacturers who wish to have their products evaluated by the programme to submit their information to the team for prequalification of biological products.

WHO says insulin prequalification is just one of a number of initiatives WHO will take in the coming year to tackle the diabetes burden. Other planned initiatives include updated treatment guidelines, improved delivery systems and price reduction strategies for analogues.

Related articles
Biocon/Mylan launch first insulin glargine biosimilar in Australia

WHO prequalification for rituximab and trastuzumab: first results

FDA to hold public meeting on access to affordable insulin

WHO launches consultation on prequalification of biosimilars

Permission granted to reproduce for personal and non-commercial use only. All other reproduction, copy or reprinting of all or part of any 'Content' found on this website is strictly prohibited without the prior consent of the publisher. Contact the publisher to obtain permission before redistributing.

Copyright – Unless otherwise stated all contents of this website are © 2019 Pro Pharma Communications International. All Rights Reserved.