Australia approves first biosimilar filgrastim Posted 08/10/2010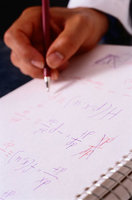 On 26 September 2010 US-based generics manufacturer Hospira announced that it had received approval from the Therapeutic Goods Administration (Australia's regulatory agency for medical drugs and devices) for its biosimilar filgrastim product, Nivestim.
Filgrastim, a recombinant human granulocyte colony-stimulating factor (G-CSF), is the active ingredient of US biotechnology giant Amgen's Neupogen. It is a growth factor used to aid the recovery of bone marrow after chemotherapy treatment for cancer, especially in patients with neutropenia (low white blood cell count in the blood).

Three presentations of Nivestim were approved in Australia: 480 mg, 300 mg and a unique 120 mg low body weight presentation. All presentations are available in a pre-filled syringe, allowing patients to self-administer Nivestim at home, thus conserving valuable healthcare resources. In a large, randomised Phase lll study, Nivestim demonstrated comparable efficacy to Neupogen in the prevention of febrile neutropenia, and was as well tolerated, with a similar adverse event profile.

Nivestim is the first biosimilar version of filgrastim approved in Australia. Neupogen has current sales within Australia of approximately AUS$25 million (US$24 million). Hospira reports that it is working closely with Australian government agencies to ensure efficient market access for biosimilars, and has submitted an application to have Nivestim listed on the Australian Pharmaceutical Benefits Scheme. Listing and product launch are expected during the first half of 2011.

Mr Tim Oldham, President, Asia Pacific, Hospira, said, "approval of Nivestim, the first biosimilar filgrastim in Australia, is another important milestone for Hospira as we build our global biosimilars portfolio." He added that "Nivestim will help reduce the cost of providing this lifesaving therapy across Australia, and includes a unique combination of administration, storage and safety features that will enhance safety for healthcare professionals and patients."

Nivestim was approved by the European Commission in June 2010 and is Hospira's second biosimilar. The company's biosimilar erythropoietin, Retacrit, is currently available in 17 European countries. The company's biosimilar pipeline, one of the largest in the industry, also includes pegfilgrastim, a longer-acting version of filgrastim.

Related articles

Phase I trial of a biosimilar erythropoietin

Hospira's biosimilar filgrastim product Nivestim approved

References

Hospira News Release, Hospira Receives TGA Approval for Nivestim(TM), Australia's First Biosimilar Filgrastim, 26 September 2010.

Crawford J, et al. Chemotherapy-Induced Neutropenia: Risks, Consequences, and New Directions for Its Management. Cancer 2004;100(2):228-37.

Waller, CF et al. Biosimilar filgrastim is an effective primary prophylactic therapy for neutropenia in patients (pts) receiving doxorubicin and docetaxel (AT) for breast cancer (BC). Poster presentation at the joint ECCO 15 and 34th ESMO Multidisciplinary Congress, Berlin, 20–24 Sept 2009: Abstract P-3052.