Biosimilar EPO and infliximab, adalimumab get formal Japanese approval Posted 17/02/2010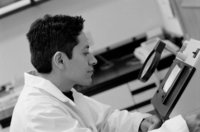 As reported by Scrip on 21 January 2010, a large batch of new products has received final approval from Japan's ministry of health, labour and welfare, including a biosimilar erythropoietin. These and the other products given formal approval by the ministry received positive recommendations in November and December 2009.
Biosimilar EPO (JR-013)

JCR Pharmaceuticals' biosimilar recombinant human erythropoietin kappa (JR-013) was approved for renal anaemia in kidney dialysis patients and premature infants. JCR already has a tie-up with Kissei for the Japanese development and marketing of the product, which is manufactured using a low-cost, serum-free method that reduces the risk of viral contamination. GlaxoSmithKline has acquired most global rights of JR-013, which gives GSK development and marketing rights outside Japan to JCR's biosimilar.

Monoclonal antibodies

Two TNF-alpha-targeting antibodies, Mitsubishi Tanabe Pharma's Remicade (infliximab, licensed from Johnson & Johnson) and Abbott's Humira (adalimumab), received final approval for the additional indication of psoriasis. Humira, which is already approved for rheumatoid arthritis in Japan and co-promoted by Eisai, is newly indicated for plaque psoriasis and psoriatic arthritis. Remicade was approved for these two conditions plus pustular psoriasis and erythrodermic psoriasis. The use extension for Humira was supported by a 169-patient trial in Japan, where the companies noted that the number of psoriasis patients is thought to be around 100,000. Both products will be subject to comprehensive post-marketing surveillance programmes.

Besides those approved for additional indications and which already have a price, all products are now awaiting reimbursement price listing in the national health insurance tariff, which should take place over the next few months and will allow launch.

Reference:

Ian Haydock. Biosimilar EPO and novel antidiabetics lead raft of Japanese approvals. Scrip News. 2010 January 21.

Ian Haydock. GSK acquires JCR stake as part of licensing deal. Scrip News. 2009 December 21.

Ian Haydock. Biosimilar EPO and vildagliptin among latest Japanese recommendations. 2009 November 30.