Brazil to manufacture follow-on adalimumab Posted 13/05/2011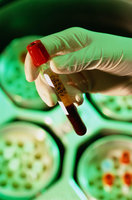 The Brazilian Ministry of Health (Ministério da Saúde) announced on 5 April 2011 that it would be entering into an agreement with PharmaPraxis to manufacture a biosimilar, or follow-on version, of Abbott's monoclonal antibody Humira (adalimumab).
Instituto Vital Brazil and PharmaPraxis, which is part of Brazilian drugmaker Axis Biotec, will be partners in a research project for the manufacture of adalimumab.

Adalimumab is a human-derived, genetically-engineered monoclonal antibody. The product acts to reduce excessive levels of human tumour necrosis factor (TNF) alpha, which plays an important role in abnormal inflammatory and immune responses.

It therefore acts as an anti-TNF therapy, which is approved by the EMA in the EU for the treatment of psoriasis, rheumatoid arthritis and Crohn's disease.

Abbott Laboratories, which last year posted worldwide sales for Humira of US$6.5 billion, was apparently not involved in the deal to produce what appears to be a follow-on version of the monoclonal antibody in Brazil.

The news may come as a bit of a shock to Abbott, which only gained approval for Humira in the EU in September 2003 and in the US in February 2007, and was probably expecting a longer period of exclusivity before being challenged.

Editor's comment
It should be noted, however, that follow-on biological products approved in Brazil may not have been authorized following as strict a regulatory process as is required for biosimilars in the EU. EMA regulatory requirements ensure the same high standards of quality, safety and efficacy for biosimilars as for originator biologicals, and also include a rigorous comparability exercise with the reference product.

Related article

Brazilian guidelines for biosimilars

Permission granted to reproduce for personal and educational use only. All other reproduction, copy or reprinting of all or part of any 'Content' found on this website is strictly prohibited without the prior consent of the publisher. Contact the publisher to obtain permission before redistributing.
Source: Ministério da Saúde