FDA holds public hearing on biosimilars pathway Posted 29/10/2010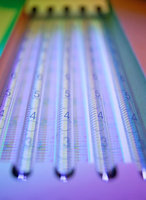 The FDA has taken further steps towards implementing guidelines on the approval pathway for biosimilars in the US by holding a public meeting on the matter.
The FDA has already set up the Biosimilar Implementation Committee (BIC), co-chaired by Dr Janet Woodcock, Director of the Center for Drug Research and Evaluation (CDER) and Dr Karen Midthun, Acting Director of the Center for Biologics Evaluation and Research (CBER). In addition to this, the agency has in place two review committees; the CDER Biosimilar Review Committee and the CBER Biosimilar Review Committee.

This 2-day public meeting held on 2–3 November 2010 at Silver Spring, Maryland, USA, in order to obtain input on specific issues and challenges associated with the implementation of the Biologics Price Competition and Innovation Act of 2009 (BPCI Act). The BPCI Act is part of the healthcare reform legislation, which was signed into law on 23 March 2010 by President Barack Obama. The BPCI Act establishes an abbreviated approval pathway for biological products that are demonstrated to be 'highly similar' (biosimilar) to, or 'interchangeable' with, a FDA-licensed biological product.

The purpose of the hearing was to receive input on the act's implementation from interested parties (including the public, healthcare professionals and manufacturers).

The FDA has stated that it "will take the information it obtains from the public hearing into account in its implementation of the BPCI Act".

The FDA acknowledges that the implementation of an abbreviated approval pathway for biological products can pose scientific and technical challenges associated with the larger molecular structure and manufacturing of biological products. Most are produced in a living system such as a microorganism, plant, or animal cells, while small molecule drugs typically are manufactured through chemical synthesis.

Related article

Reference

FDA Drugs. News and Events. Approval Pathway for Biosimilar and Interchangeable Biological Products Public Meeting.

FDA News and Events. FDA Note to Correspondents. 4 October 2010.

FDA. Drugs. Implementation of the Biologics Price Competition and Innovation Act of 2009.