Korean biopharma gets support for biosimilars/biobetters Posted 18/02/2010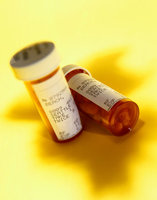 As reported by Narayan Kulkami, Singapore, in BioSpectrum Asia Edition on 18 January 2010, the [South] Korean biopharmaceutical industry continues to get the attention of the global players, mainly because the Korean government in 2009 identified 'biopharmaceutical and medical equipment' as one of the future engines for economic growth. The life sciences industry in Korea consists of close to 2000 companies including 580 pharmaceutical companies and 600 biotech companies. (see also Korean biopharma: special programme for biosimilars)
As pointed out by Dr Jeong-Sun Seo, President of KoreaBIO, a leading biotech industry organisation in Korea, the industry is moving towards high-value added goods such as biotechnology products from generic medicines. "Despite the global recession, Korea's large business groups are expanding investments on biotechnology to create new business opportunities. For example, Samsung Electronics plans to invest US$400 million in the biosimilar business for the next five years. Also, US$80 million biomedical fund managed by Burrill & Company and KB Investment was launched in 2009, which could help promising Korean biotechnology companies step forward to significant global players. We believe that one of the most promising sectors in 2010 is biosimilars. Success in the biosimilar business could set the ground for the development of innovative drugs and expand the business to new medical diagnosing and u-Health systems, which will benefit the strength of Korea's IT". Making his comments on the prediction for 2010, Dr In-Chull Kim, President & CEO of LG Life Sciences, said, "In the year 2010, the Korean pharmaceutical industry will face a toilsome time due to the government's intensified effort to bring down the price of the drugs over the last two to three years. But, the upcoming year will also offer a great chance and possibility for equipped companies in increasing their overseas expansion strategy for biosimilar and advanced drugs, concentrating investment plans on R & D for the new drug pipeline, and reducing their risks by importing end products to receive wide attention".

Sharing his thoughts on the life sciences industry in Korea for 2010, Mr Sung Wuk Kim, CEO of Hanall Pharmaceutical Co Ltd said, "The Korean bio-industry will revolutionise in 2010. This revolution will be led by the conglomerates that accumulated big capitals from their globally competitive business and the mid-scale pharmaceutical companies who have developed their own technologies". Citing examples he said, "Recently, Samsung Electronics and Hanwha PetroChemical started to invest into biosimilar business initiated by Celltrion. To succeed in the biosimilar business, it is important to secure large amounts of initial investments that can also act as an entry-barrier for competitors. It is known that they have a plan to invest decisively in 2010". Companies like LG Life Sciences, Hanall Pharmaceutical, and Hanmi Pharmaceutical are developing next-generation protein therapeutics (so-called 'biobetters') targeting the global market. It is anticipated that their accomplishments will be revealed in 2010.

Reference:

Narayan Kulkami. Korean Bio industry looks for transformation in 2010. BioSpectrum Asia Edition. 2010 January 18.
Source: BioSpectrum Asia Edition