Home / Biosimilars / News / Merck Serono to transfer technology for six similar biotherapeutic products to Brazil
Merck Serono to transfer technology for six similar biotherapeutic products to Brazil Posted 29/11/2013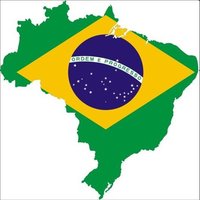 The Brazilian Ministry of Health (Ministério da Saúde) announced on 7 November 2013 a partnership between Brazil's Bionovis, Fiocruz and Instituto Vital Brazil (IVB) with Germany's Merck Serono for the production of six 'similar biotherapeutic products' for cancer and arthritis.
The deal between Merck Serono and the Brazilian firms was arranged by the Ministry of Health as part of its Productive Partnerships for Development [Parcerias para o Desenvolvimento Produtivo (PDP)] initiative, through which the ministry is encouraging domestic production of biologicals.

The products, which will be manufactured by Bionovis and public institutes Fiocruz and IVB, include bevacizumab, cetuximab, etanercept, infliximab, rituximab and trastuzumab. The agreement with Merck Serono will ensure transfer of the technology for production of the drugs during the next five years, starting in 2014. The deal also involves the construction of a new production plant to produce the six drugs in 2014.

Currently, biologicals consume 43% of the resources of the Brazilian Ministry of Health, costing about US$4 billion per year, despite representing only 5% of the drugs purchased. Shifting to domestic production is expected to generate US$225 million in savings per year.

In June 2013, the Ministry of Health announced 27 new partnerships between public and private laboratories resulting in domestic production of 14 biologicals. With this latest deal the number of biologicals manufactured locally will increase to 25.

Editor's comment
It should be noted that 'similar biotherapeutic products' approved in Brazil might not have been authorized following as strict a regulatory process as is required for approval of biosimilars in the EU. EMA regulatory requirements ensure the same high standards of quality, safety and efficacy for biosimilars as for originator biologicals, and also include a rigorous comparability exercise with the reference product.

Related articles

Brazilian guidelines for follow-on biological products

Brazil to manufacture follow-on adalimumab

Permission granted to reproduce for personal and non-commercial use only. All other reproduction, copy or reprinting of all or part of any 'Content' found on this website is strictly prohibited without the prior consent of the publisher. Contact the publisher to obtain permission before redistributing.

Copyright – Unless otherwise stated all contents of this website are © 2013 Pro Pharma Communications International. All Rights Reserved.
Source: Brazilian Ministry of Health