Stada and Richter to collaborate on biosimilar development Posted 02/09/2011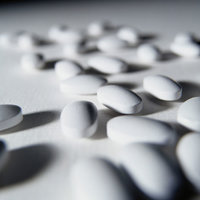 German generics giant Stada Arzneimittel (Stada) and Hungary-based Gedeon Richter (Richter) announced on 30 August 2011 that the two companies have signed licence and collaboration agreements for the development and marketing of two biosimilars.
The agreements involve the two monoclonal antibody products rituximab and trastuzumab, which are used to treat cancer and autoimmune diseases.

Under the deal, Stada receives non-exclusive rights to sell the active ingredient rituximab, which Richter is developing, in Europe and the Commonwealth of Independent States, excluding Russia.

In addition to payment of an unspecified amount on the signing of the agreement, Stada will make further payments to Richter depending on the progress of the development of rituximab to a total of 'low double-digit million Euros', according to the announcement from the two companies. Regulatory approval of the product is expected at the end of 2017.

Richter, in turn, will purchase from Stada the active ingredient trastuzumab, for which Stada discontinued development in 2010, for a 'low single-digit million Euros figure'. This will enable the development of both biosimilars to be continued under the leadership of Richter.

These agreements underpin Stada's strategy to refrain from carrying out its own cost-intensive biosimilar development and to instead rely on cooperations and licences with biotech companies willing to risk the high development costs associated with biosimilars. With costs for developing a biosimilar having been estimated at US$100 million on average, and lengthy timelines (up to eight years), it is not surprising that Stada has decided on this business strategy.

The global biosimilar market is expected to grow from US$243 million in 2010 to US$3.7 billion in 2015 according to 2011 data from Datamonitor. Add to that the fact that more than 30 branded biologicals worth US$51 billion will lose patent exclusivity by 2015 and you can see why many are clamouring to be part of this lucrative market.