Teva receives FDA approval for filgrastim in the US Posted 14/09/2012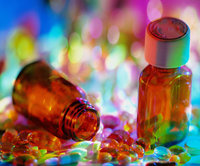 Teva Pharmaceutical Industries (Teva) announced on 30 August 2012 that FDA had granted approval for tbo-filgrastim (XM02 filgrastim), the first new granulocyte colony-stimulating factor (G-CSF) to be approved in the US in more than 10 years.
Tbo-filgrastim is a short-acting recombinant form of G-CSF, indicated to reduce the duration of severe neutropenia in patients with certain types of cancer (non-myeloid malignancies) who are receiving chemotherapy that affects the bone marrow. Neutropenia is a condition in which the body makes too few infection-fighting white blood cells, leaving patients more susceptible to potentially life-threatening bacterial infections.

Teva currently markets filgrastim in Europe under the trade name Tevagrastim, a biosimilar of Amgen's Neupogen. Tbo-filgrastim was filed in the US as a Biologics License Application (BLA) since a biosimilar approval pathway had not been established at the time of submission.

In the US, unlike standard generics, Teva's tbo-filgrastim may not be substituted for Neupogen. Physicians will have to prescribe it by name, just as they do for brand-name drugs. This means that Teva will have to do some marketing in order to persuade doctors to prescribe its tbo-filgrastim instead of Neupogen.

Teva, however, does not seem daunted by this prospect. Dr Michael Hayden, President of Global R & D and Chief Scientific Officer for Teva commenting on the approval that 'as a company dedicated to bringing needed medicines to patients, we are delighted with the approval of tbo-filgrastim which offers physicians and their patients undergoing chemotherapy a new supportive care treatment option. The approval of tbo-filgrastim demonstrates Teva's strong commitment to providing patients with new treatment options. It expands upon Teva's existing oncology portfolio with the addition of the first biological and supportive care agent for oncology patients.'

In studies of tbo-filgrastim, the drug was shown to produce statistically significant reductions in the duration of severe neutropenia compared to placebo. During the first 21-day chemotherapy cycle, patients treated with tbo-filgrastim had severe neutropenia for an average of only 1.1 days, compared with 3.8 days for those receiving placebo.

Teva has been granted permission to market the short-acting filigastrim variant in the US, but it can only go ahead in November 2013 due to an agreement with Amgen.

US patents on Amgen's Neupogen expire in December 2013, while patents for Neulasta (a longer lasting version of Neupogen) will expire in 2015 in both Europe (August) and the US (October). Amgen's worldwide sales of Neulasta/Neupogen for the year ended 31 December 2011 were US$5.2 billion, making this a lucrative avenue for biosimilars producers to pursue.

Related articles

Copaxone sees off generics challenge

Teva won't sell generic atorvastatin

FDA approves first generics to treat high blood pressure and kidney disease
Comments (2)
Response to 'Teva filgrastim FDA Approval' posted 25/09/2012 - by Lasia, GaBI Online Editorial Office
Dear Mr Swit, Thank you for your kind comments. We have updated the article accordingly. Best Regards, Lasia, Publisher, GaBI Online
Teva Approval posted 17/09/2012 - by Michael Swit
While you make clear that this was a full BLA, to call it a "biosimilar" is inappropriate for a U.S. approval that was not done under Section 351(k) of the Public Health Service Act. Indeed, Teva's product now could form the basis, in 12 years, for another firm wishing to file a 351(k) application. Of course, an applicant could do that sooner by referencing one of the older full BLA approvals.