When will the US biosimilars pathway be used Posted 22/03/2013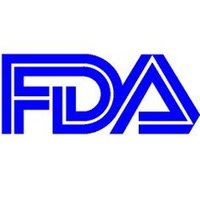 FDA Commissioner Margaret Hamburg presented the latest statistics on the US biosimilar pathway during a speech at the Massachusetts Biotechnology Council's (MassBio) Annual Meeting on 15 March 2013.
Until recently, biosimilars were expected to become an increasingly large part of the world market of pharmaceuticals, potentially reaching 50%. By 2020, 12 of the top-selling biologicals will have lost their patent protection, opening up an estimated US$24 billion in EU sales and US$30 billion in US sales. Despite a spate of deals and several potential market entrants, there appears to be reduced 'momentum' on the part of some key players on track to produce biosimilars. Technical difficulties, patents, halted clinical trials, costs and perhaps most importantly in the US regulatory issue may all play a part in this stagnation.

Despite the abbreviated pathway for biosimilars having been signed into law as part of the Affordable Care Act in 2010 FDA has yet to issue finalized practical guidance. Three years down the line FDA is still awaiting its first biosimilar application.

Commissioner Hamburg confirmed at the MassBio meeting that 'FDA has yet to receive an application for a biosimilar or interchangeable product', although she also added that 'we know there is much industry interest in them'. To date, FDA's drugs centre has received 51 requests for pre-Investigational New Drug (IND) meetings covering 12 different biological reference products. FDA has carried out 38 initial pre-IND meetings with potential sponsors and has received 15 INDs for biosimilar development programmes.

The situation has called some to suggest its time to look for a different solution by linking patent law directly into the regulatory framework for biologicals. In return for approving the drug, originator biologicals companies could then be required after 10 years to grant licences to other companies on pre-agreed terms to make the identical product. Such a system would circumvent the problems of cost, similarity and regulatory issues being encountered with biosimilars.

Editor's comment
What is the future for biosimilars in the US?

Please feel free to share your thoughts via email or in the comments section below. What are your views on the biosimilars pathway in the US? Do you think that a change in the patent law would be a better way to go?

Related article

FDA discusses biosimilars guidance

Permission granted to reproduce for personal and educational use only. All other reproduction, copy or reprinting of all or part of any 'Content' found on this website is strictly prohibited without the prior consent of the publisher. Contact the publisher to obtain permission before redistributing.