ASCO/ASH give recommendations for biosimilar ESAs Posted 17/05/2019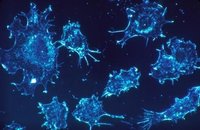 Recommendations for biosimilar erythropoiesis-stimulating agents (ESAs) in the management of cancer-associated anaemia have been issued by the American Society of Clinical Oncology (ASCO) and the American Society of Hematology (ASH).
Erythropoiesis-stimulating agents (ESAs) are biological analogues of human erythropoietin used for the treatment of anaemia associated with chronic kidney disease (CKD) and chemotherapy treatment in cancer patients. ESA biosimilars have been available in Europe since 2007 [1], with no major concerns. In the US, the Food and Drug Administration (FDA) approved its first epoetin alfa biosimilar Retacrit (epoetin alfa-epbx) in May 2018 [2].

In order to update their recommendations on biosimilar ESAs, ASCO and ASH carried out a search of PubMed and the Cochrane Library for randomized controlled trials (RCTs) and meta-analyses of RCTs in patients with cancer or CKD or cohort studies in patients with cancer.

As part of this update the societies addressed the clinical question: Among adult patients who receive an ESA for chemotherapy-associated anaemia, darbepoetin, epoetin beta and alfa originator, and currently available biosimilars of epoetin alfa differ with respect to safety or efficacy?

The systematic review of biosimilar ESAs included two meta-analyses and one RCT in patients with CKD, and one RCT and three cohort studies in patients with cancer.

The Expert Panel set up by ASCO and ASH to review the evidence concluded that it 'considers epoetin beta and alfa, darbepoetin, and biosimilar epoetin alfa to be equivalent with respect to effectiveness and safety'. Primary outcomes of interest were mortality, frequency of red blood cell (RBC) transfusion, thromboembolic risk, and progression-free survival. In the case of biosimilars, haemoglobin (HgB) response and immunogenicity were additional outcomes of interest.

Despite their positive recommendation, the societies do caution that 'the evidence is of moderate to low quality, and this is derived from studies in patients with cancer and CKD'. They therefore add that 'users should review pertinent approvals and indications as per their local regulatory authorities. Ultimately, the choice of a particular agent will depend on cost, availability, convenience, and personal considerations or preference'.

Conflict of interest
Several of the authors of the research paper [1] reported conflicts of interest, including having received research funding from, having served in a consulting or advisory role for, and having received honoraria from pharmaceutical companies.

For full details of the authors' conflict of interest, see the research paper [1].

Editor's comment
Readers interested to learn more about biosimilars are invited to visit www.gabi-journal.net to view the following manuscript published in GaBI Journal:

Update on clinical practice guideline on the use of epoetin and darbepoetin in adult patients with cancer
http://gabi-journal.net/update-on-clinical-practice-guideline-on-the-use-of-epoetin-and-darbepoetin-in-adult-patients-with-cancer.html

Readers interested in contributing a research or perspective paper to GaBI Journal – an independent, peer reviewed academic journal platform – please send us your submission here.

Related articles
ASCO/ASH update ESA recommendations

ASCO issues position statement on biosimilars in oncology

References
1. Bohlius J, Bohlke, K Roberto Castelli, et al. Management of cancer-associated anemia with erythropoiesis-stimulating agents: ASCO/ASH clinical practice guideline update.
2. GaBI Online - Generics and Biosimilars Initiative. FDA approves epoetin alfa biosimilar Retacrit [www.gabionline.net]. Mol, Belgium: Pro Pharma Communications International; [cited 2019 May 17]. Available from: www.gabionline.net/Biosimilars/News/FDA-approves-epoetin-alfa-biosimilar-Retacrit

Permission granted to reproduce for personal and non-commercial use only. All other reproduction, copy or reprinting of all or part of any 'Content' found on this website is strictly prohibited without the prior consent of the publisher. Contact the publisher to obtain permission before redistributing.

Copyright – Unless otherwise stated all contents of this website are © 2019 Pro Pharma Communications International. All Rights Reserved.