Adalimumab copy biological shown to be safe and effective Posted 11/10/2019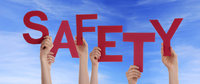 Chinese biopharmaceutical firm Innovent Biologics' adalimumab copy biological has shown comparable safety and efficacy to the originator drug, Humira (adalimumab), in patients with ankylosing spondylitis.
Adalimumab is a monoclonal antibody treatment for a range of inflammatory conditions including rheumatoid arthritis, inflammatory bowel disease and ankylosing spondylitis, a type of arthritis associated with spinal inflammation.

Adalimumab has previously been marketed by AbbVie as Humira. More than 4 million prescriptions for the drug were filed in the US in 2016, where the wholesale cost for a month's supply can reach over US$5,000.

Recently, a Chinese firm, Innovent Biologics, developed an adalimumab copy biological, currently under the name IBI303. Recent data published inThe Lancet Rheumatologyshows that IBI303 is safe and effective for the treatment of ankylosing spondylitis.

Humira has been approved in China since 2010 for the treatment of rheumatoid arthritis and since 2013 for the treatment of ankylosing spondylitis. However, costs of the treatment exceed US$2,000 per month, which is unaffordable for most patients in China, prompting the development of copy biologicals. The China National Drug Administration (CNDA), formerly the China Food and Drug Administration (CFDA), accepted the application for approval of IBI303 from Innovent Biologics in November 2018. This was the third adalimumab copy biological to have been accepted by the CNDA in 2018. In August and September 2018, the CNDA also accepted applications for approval of adalimumab copy biologicals from Hisun Pharma (Hisun) and Bio‑Thera Solutions (Bio‑Thera), respectively [1].

Previous studies have shown that IBI303 has a similar structure to reference adalimumab, as well as similar pharmacodynamic and toxico-kinetic properties. Using a mouse cell line, the team have also shown that IBI303 inhibits inflammation.

In the recently published study [2], the team report on findings from a phase III, double-blind, randomized clinical trial, including over 400 patients across 20 centres in China. All patients had two or more indicators of disease and demonstrated inadequate response to, or were intolerant of, non-steroidal anti-inflammatory drugs (NSAIDs).

Treatments were administered by injection for 22 weeks. The results showed that 75% of the copy biological-treated group met the primary outcome (a 20% improvement in Assessment of SpondyloArthritis International Society (ASAS) Response Criteria at Week 24), compared to 72% in the originator-treated group.

As well as therapeutic equivalence, the two drugs also showed highly similar safety and immunogenicity outcomes, suggesting IBI303 could represent a viable alternative for ankylosing spondylitis patients in China.

Editor's comment
It should be noted that 'copy biologicals' approved in China might not have been authorized following as strict a regulatory process as is required for approval of biosimilars in the European Union. The EMA (European Medicines Agency) regulatory requirements ensure the same high standards of quality, safety and efficacy for biosimilars as for originator biologicals, and also include a rigorous comparability exercise with the reference product.

Readers interested to learn more about regulation of copy biologicals in China are invited to visit www.gabi-journal.net to view the following manuscripts published in GaBI Journal:

Regulation of copy biologicals in China

GaBI Journal is indexed in Embase, Scopus, Emerging Sources Citation Index and more.

Readers interested in contributing a research or perspective paper to GaBI Journal– an independent, peer reviewed academic journal – please send us your submission here.

Related articles
FDA approves adalimumab biosimilar Hadlima

Mylan launches adalimumab biosimilar Hulio in Spain

China-based Innovent gains funding for expansion

References
1. GaBI Online - Generics and Biosimilars Initiative. Another adalimumab copy biological accepted for review in China [www.gabionline.net]. Mol, Belgium: Pro Pharma Communications International; [cited 2019 Oct 11]. Available from: www.gabionline.net/Biosimilars/News/Another-adalimumab-copy-biological-accepted-for-review-in-China
2. Xu H, Li Z, Wu J, et al. IBI303, a biosimilar to adalimumab, for the treatment of patients with ankylosing spondylitis in China: a randomised, double-blind, phase 3 equivalence trial. Lancet Rheumatol. 2019;1(1):e35-e43.

Permission granted to reproduce for personal and non-commercial use only. All other reproduction, copy or reprinting of all or part of any 'Content' found on this website is strictly prohibited without the prior consent of the publisher. Contact the publisher to obtain permission before redistributing.

Copyright – Unless otherwise stated all contents of this website are © 2019 Pro Pharma Communications International. All Rights Reserved.