Biosimilar policies in Europe Posted 06/04/2018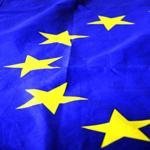 Across European countries, differences exist in biosimilar policies, e.g. pricing and reimbursement procedures, levels of education, characteristics of covered population and incentivization of stakeholders, leading to variations in uptake of biosimilars and divergences in savings from biosimilars use. Experiences from different European countries with biosimilar policies may offer useful insights into current and future uptake of biosimilars.
Moorkens et al. provided an overview of different initiatives and policies that may influence uptake of biosimilars in 24 countries: 20 European Union (EU) Member States, plus Iceland, Norway, Russia and Serbia [1]. This overview was obtained via a questionnaire, administered to different country experts and supplemented with relevant articles. Topics were organized in five themes: availability, pricing, reimbursement, demand-side policies and recommendations to enhance uptake. At the time the study was carried out, biosimilars for filgrastim, somatropin, erythropoietin alfa, insulin glargine, follitropin, infliximab and etanercept had been launched in the European market.

In all countries studied, biologicals, including biosimilars, are available (not necessarily funded). Restrictions are mainly dependent on local organization of the healthcare system. Countries are willing to include biosimilars for reimbursement, but for commercial reasons they are not always marketed. Germany was the only country in which all registered biosimilars are available and funded. In terms of biosimilar pricing mechanisms, list prices of biosimilars are mainly determined by pricing a percentage below the price of the originator biological and the use of a maximum price. In two thirds of countries, originator and biosimilar products may be subjected to internal reference pricing systems to set a common reimbursement level. Few countries have implemented specific incentives targeting physicians to prescribe biosimilars. Several countries are implementing pharmacist substitution; however, the scope and rules governing such substitution tend to vary between these countries. Reported educational policies tend to target primarily physicians, whereas fewer initiatives were reported for patients. To support market uptake of biosimilars, country experts proposed recommendations ranging from the need for information and communication on biosimilars to competitive pricing, more support for switching and guidance on substitution.

This study concluded that most countries have put in place specific supply-side policies for promoting access to biosimilars. To supplement these measures, it is proposed that investments should be made to clearly communicate on biosimilars and educate stakeholders. Especially physicians need to be informed on the entry and use of biosimilars in order to create trust. When physicians are well-informed on the treatment options, further incentives should be offered to prescribe biosimilars, for example, gainsharing. This approach, in combination with binding quota, may support a sustainable biosimilar market. The changing attitude of countries towards substitution of biologicals, with several countries implementing (restricted) pharmacy substitution, may indicate the growing importance of incentives targeting pharmacists.

Conflict of interest
This study [1] has received no funding. The authors of the research paper [1] reported conflict of interest, with previous research being sponsored by Hospira (now Pfizer), speaking at engagements for various pharmaceutical companies and participating in expert or advisory boards.

For full details of the authors' conflict of interest, see the research paper [1].

Abstracted by Evelien Moorkens, PhD Researcher Market Access Biosimilars, Department of Pharmaceutical and Pharmacological Sciences, KU Leuven, Belgium.

Related articles
Collaborative approach to use of biosimilars

The evolution of switching and substitution of biosimilars in Europe

References
1. Moorkens E, Vulto AG, Huys I, et al. Policies for biosimilar uptake in Europe: an overview. PLoS One. 2017;12(12):e0190147.

Permission granted to reproduce for personal and non-commercial use only. All other reproduction, copy or reprinting of all or part of any 'Content' found on this website is strictly prohibited without the prior consent of the publisher. Contact the publisher to obtain permission before redistributing.

Copyright – Unless otherwise stated all contents of this website are © 2018 Pro Pharma Communications International. All Rights Reserved.