Biosimilars in Europe Posted 01/06/2018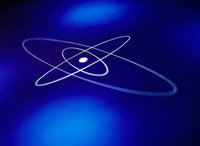 The European Medicines Agency (EMA) has pioneered the regulatory aspects of biosimilars since the first approval of a biosimilar in 2006. With the last authorization of bevacizumab in January 2018, 44 biosimilar products have been reviewed by the Committee for Medicinal Products for Human Use (CHMP) of EMA, 41 of them having been granted a marketing authorization [1].
The 41 products introduced into the market are derived from 14 active substances and covering several important areas of medicine such as cancer, diabetes, rheumatoid arthritis and gastrointestinal diseases. They include 2 low molecular weight heparins, 8 growth factors, 4 hormones, 7 fusion proteins, 4 insulins and 16 monoclonal antibodies. Interestingly, the total number of marketing authorizations for biosimilars granted by EMA in the last two years is higher than that of the previous 10 years, thus showing the increasing interest for this class of drugs [2].

Approval of biosimilars in Europe relies on the same standards that apply to biologicals in order to guarantee quality, safety and efficacy.

A positive benefit-risk balance for biosimilars is based on demonstrating biosimilarity with the reference medicine through comprehensive quality, non-clinical and clinical comparability studies. Once similarity is shown, biosimilars can take advantage of the experience gained with the reference medicines and data can be extrapolated to all indications approved for those drugs. It should be noted that extrapolation is not a concept confined to biosimilars, but a well-established scientific principle based on strict criteria that is also routinely used for all biologicals undergoing major changes in the manufacturing process.

As for all biologicals, immunogenicity of biosimilars has to be carefully checked, not only to prevent adverse immune reactions, but also to avoid that antibodies against the biosimilar may affect the efficacy of the drug.

Safety of biosimilars, as for other drugs, is carefully monitored in the European Union through a well-established system of monitoring, reporting, assessing and preventing adverse drug reactions. This may include special monitoring measures when advisable (black triangle), as is the case for 24 of the 41 products authorized by EMA. Healthcare professionals have an important role in improving pharmacovigilance for biologicals and biosimilars by recording the trade name and batch number of the drugs administered.

Interchangeability, switching and substitution of a reference medicine by a biosimilar or between biosimilars of the same reference medicine still represent a matter of debate. In Europe these are not centrally regulated by EMA but are within the remit of individual Member States.

EMA has also developed several guidelines to regulate the requirements for approval of biosimilars, including: an overarching guideline defining principles and general guidelines on quality, non-clinical and clinical aspects to define safety and efficacy. The agency has also developed guidelines for specific active substances, e.g. insulins, low molecular weight heparins, monoclonal antibodies [3].

EMA also provides scientific advice for biosimilar development. This has proven to be extremely useful for the correct implementation of guidelines and the successful outcome of applications for obtaining market authorization.

Conflict of interest
The authors of the research paper [2] declared that there was no conflict of interest.

Abstracted by Sergio Bonini, Department of Clinical and Experimental Medicine, University of Campania Luigi Vanvitelli (previously Second University of Naples), Naples, Italy; Italian National Research Council, Institute of Translational Pharmacology, Rome, Italy; Expert-on-Secondment, European Medicines Agency, London, United Kingdom.

Related articles
Interchangeability and switching study designs for biosimilars

The evolution of switching and substitution of biosimilars in Europe

References
1. GaBI Online - Generics and Biosimilars Initiative. Biosimilars approved in Europe [www.gabionline.net]. Mol, Belgium: Pro Pharma Communications International; [cited 2018 Jun 1]. Available from: www.gabionline.net/Biosimilars/General/Biosimilars-approved-in-Europe
2. Bonini S, Bonini M. Biosimilars and drug development in allergic and immunologic diseases. J Allergy Clin Immunol.2017;139:1461-4.
3. GaBI Online - Generics and Biosimilars Initiative. EU guidelines for biosimilars [www.gabionline.net]. Mol, Belgium: Pro Pharma Communications International; [cited 2018 Jun 1]. Available from: www.gabionline.net/Guidelines/EU-guidelines-for-biosimilars

Permission granted to reproduce for personal and non-commercial use only. All other reproduction, copy or reprinting of all or part of any 'Content' found on this website is strictly prohibited without the prior consent of the publisher. Contact the publisher to obtain permission before redistributing.

Copyright – Unless otherwise stated all contents of this website are © 2018 Pro Pharma Communications International. All Rights Reserved.