Biotech pipeline and biosimilars Posted 14/10/2011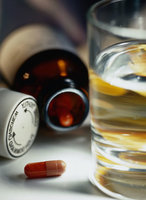 There are more than 200 new biotechnology products in the pipeline (phase II to registered), all of which could be future targets for biosimilars. However, around 60% of these products concern mechanisms of action that are already available, see Figure 1 [1].
About 40% of oncology and immune system biotech Phase II to registered development relates to mechanisms of action that are not yet marketed. This is a marked difference to diabetes, gastrointestinal and cardiovascular products.

The most popular mechanisms across therapy areas in the biotechnology pipeline are recombinant proteins, monoclonal antibodies, gene therapies and immunostimulants.

Many mechanisms of action are being explored in multiple therapy areas.

New mechanisms across therapies focus on mRNA translation inhibition, transcription factor regulation and programmed cell death (apoptosis).

Figure 1: Mechanisms of action in development for new biotechnology products


PhII: Phase II
Source: IMS Health

Monoclonal antibodies

As one of the most popular modes of action in development across many different therapeutic areas, monoclonal antibodies (mAbs) represent a future area of growth for biosimilars. The current market for mAb biosimilars is complex, with over 45 mAbs currently on the market with sales in excess of US$40 billion [1].

The future will see increasing competition as more and more Big Pharma as well as generics companies gain the expertise to develop and commercialise biosimilar mAbs.

There are currently over 300 mAbs in development in over 200 indications including oncology, inflammatory disease, autoimmune diseases, metabolic and central nervous system disorders, infectious and cardiovascular disease and transplant rejection.

More than 90 companies are involved in mAb development, which includes label expansion of existing therapies as well as new therapy areas.

Big Pharma still has a good chance of playing a key role in biosimilars, see Figure 2. Companies that can combine biological expertise with the specific sales and marketing techniques required for biosimilars will have highest chance of succeeding.

Figure 2: Strengths and weaknesses for companies developing biosimilars


Related articles

The market for global and European biosimilars

Biosimilars and the pharmaceutical industry

Generics and biosimilars to drive down drug spending

Biobetters rather than biosimilars

Reference

1. Sheppard A. Biological/Biotechnological and Biosimilars market: the global outlook. 9th EGA International Symposium on Biosimilar Medicines; 2011 Apr 14; London, UK.