Danish etanercept switching study investigates withdrawal rates Posted 02/02/2018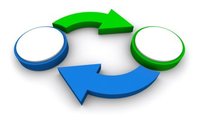 A study carried out by researchers from Denmark has investigated switching from originator to biosimilar etanercept 1-year post switch [1].
In April 2016, Denmark implemented a national guideline mandating non-medical switching of all patients treated with the originator etanercept Enbrel to biosimilar etanercept, Benepali (SB4).

A total of 2,030 patients treated with etanercept were identified in the nationwide quality registry, DANBIO, of which 1,623 (80%) were switched to Benepali. A previous study has found that 'changes in disease activity 3-months pre-switch and 0−3 months after the switch were comparable'. The authors therefore investigated the 1-year retention rates and reasons for withdrawal in etanercept-treated patients with rheumatoid arthritis (RA), psoriatic arthritis (PsA) and axial spondyloarthrits (SpA) who switched to Benepali ('switchers') and characterized etanercept-treated patients, who did not switch to Benepali ('non-switchers').

In switchers, 276 patients (18%) stopped treatment with Benepali during follow-up, mainly due to loss of efficacy (54%) or adverse event (28%). In RA, characteristics associated with withdrawal were no concomitant methotrexate and higher patient's global score (all p < 0.05) whereas gender, age and dose were insignificant. In PsA, associated factors were female gender, higher patient's global score and lower doses, whereas no significant factors were found in SpA.

Compared to non-switchers, switchers more frequently had PsA (22%/12%), received co-medication with methotrexate (48%/42%), were men (40%/35%), were rarely treated with 25 mg etanercept (1%/43%) doses and had lower patient's global score [29(13-54)mm /33(14-62)mm] [median(IQR)], (all p < 0.05) whereas age was similar.

These data were presented at the American College of Rheumatology's (ACR) 2017 Annual Meeting, which was held on 19−24 October 2017 in San Diego, CA, USA.

The results showed that 18% of switchers withdrew during the 1-year follow-up.

The authors concluded by saying that 'comparison of the withdrawal rate with a historic etanercept-treated patient cohort is ongoing and will be presented at the ACR'.

Conflict of interest
The authors of the abstract [1] did not provide any conflict of interest statement.

Editor's comment
It should be noted that data of the study presented in this article was published as an abstract and presented at a conference. These data and conclusions should be considered as preliminary until published in a peer-reviewed journal.

Related articles
Real world switching data for etanercept biosimilar Benepali

Benepali gains approval for extra indications

Reference
1. Glintborg B, et al. One-year clinical outcomes in 1623 patients with inflammatory arthritis who switched from originator to biosimilar etanercept – an observational study from the Danish Danbio Registry. American College of Rheumatology's (ACR) 2017 Annual Meeting; 19-24 October 2017; San Diego, CA, USA.

Permission granted to reproduce for personal and non-commercial use only. All other reproduction, copy or reprinting of all or part of any 'Content' found on this website is strictly prohibited without the prior consent of the publisher. Contact the publisher to obtain permission before redistributing.

Copyright – Unless otherwise stated all contents of this website are © 2018 Pro Pharma Communications International. All Rights Reserved.