Economic considerations for biosimilars in the US Posted 19/04/2019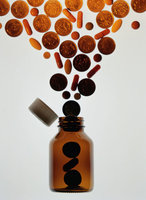 Smeeding and colleagues explore cost considerations related to biosimilars in the US, and present a broad perspective on value beyond price reduction in a recent review.
Economic considerations
Biosimilars are expected to reduce healthcare expenditure by increasing market competition. The estimated reductions in acquisition costs in the US typically range from 10%–40%. Regulatory changes that simplify the development process for biosimilars compared with originator biologicals may translate to lower product costs, e.g. US$100–US$250 million for biosimilars vs an average cost of US$2.6 billion for originator biologicals. This is expected to result in an estimated US$44 billion in direct cost savings for biologicals between 2014 and 2024.

Price negotiations
Despite the expected differences between biosimilars and originator biologicals in unit cost, it may be necessary for payers to negotiate with manufacturers to achieve the projected savings. Avenues such as government payment policies and organizational incentives may also influence unit costs.

Medicare and pharmacy benefit manager (PBM) considerations
The Affordable Care Act (ACA) requires that the Medicare Part B reimbursement value for a biosimilar is based on the sum of the average selling price of a drug and a fixed percentage (6% currently) of the originator product's price. The purpose of this regulation was to put Medicare payments for biosimilars on an equal level to originator products. In 2015, the Centers for Medicare & Medicaid Services (CMS) published a rule under which all biosimilars share the same reimbursement code, however, new CMS guidance came into effect in 2018 under which approved biosimilars are assigned individual reimbursement codes [2]. This updated guidance aims to incentivize biosimilar development, however, its effect on prices has yet to be seen.

PBMs are likely to obtain significant rebates with respect to biologicals paid for by the plans they administer due to the market power of drugs covered under the retail pharmacy benefit.

Physician considerations
Drugs covered under the medical benefit are often administered and billed for by physicians. Evidence suggests that payment policies are significantly correlated with uptake of these drugs by physicians, however, real-world evidence is required to accurately evaluate biosimilar costs in relation to patient outcomes.

Through the ACA, alternative payment models have been developed, such as accountable care organizations (ACOs), which are groups of healthcare providers that provide coordinated care to their Medicare patients and share cost savings. For physicians who are part of an ACO, the associated risk sharing may drive preferences. Further, for specialists who are within large practices or their own purchasing group, the choice of the group will drive utilization.

Patient considerations
The lower acquisition cost of biosimilars compared with originator biologicals mainly affects patients with high-deductible plans or co-insurance where out-of-pocket expenses are calculated as a percentage of the list price of the drug, rather than a fixed co-pay. In these situations, patients looking to reduce their out-of-pocket costs are likely to drive providers to prescribe a biosimilar over the originator biological. Provided professional assurance and co-pay benefits are in place, prescribers and pharmacists are likely to support the patient's choice.

Value beyond price reduction
The decision of a payer to adopt a biosimilar for formulary inclusion should be based on overall value rather than on price alone. Factors that contribute to the value of a drug include product quality established through analytical and functional assessments during product development, provider education and engagement, manufacturing considerations, security of the supply chain, and logistics. A manufacturer's record for quality is crucial for developing brand acceptance and trust, and for maintaining treatment consistency. Physicians may develop a preference for biosimilars from reliable manufacturers with a low likelihood of supply disruptions, safe handling practices, a positive history regarding recalls and counterfeit protection.

As is the case with generic medications, the lower prices of biosimilars may confer benefits additional to cost savings, such as improved adherence to medication associated with lower co-pays.

Conflict of interest
Mr Smeeding is at JeSTARx Group Texas; Dr Malone is at the College of Pharmacy at the University of Arizona in Tucson; Drs Ramchandani, Stolshek, and Green are at Amgen Inc USA; and Mr Schneider is at MediHealthInsight in Arizona. For full details of the authors' conflict of interest, see the research paper [1].

Related article
Economic considerations for rheumatoid arthritis biosimilars

References
1. Smeeding J, Malone DC, Ramchandani M, Stolshek B, Green L, Schneider P. Biosimilars: considerations for payers. P T. 2019;44(2):54-63.
2. GaBI Online - Generics and Biosimilars Initiative. Physicians urge CMS to adopt unique billing codes for biosimilars [www.gabionline.net]. Mol, Belgium: Pro Pharma Communications International; [cited 2019 Apr 19]. Available from: www.gabionline.net/Policies-Legislation/Physicians-urge-CMS-to-adopt-unique-billing-codes-for-biosimilars

Permission granted to reproduce for personal and non-commercial use only. All other reproduction, copy or reprinting of all or part of any 'Content' found on this website is strictly prohibited without the prior consent of the publisher. Contact the publisher to obtain permission before redistributing.

Copyright – Unless otherwise stated all contents of this website are © 2019 Pro Pharma Communications International. All Rights Reserved.