Home / Biosimilars / Research / Filgrastim follow-on biological has similar efficacy and safety in breast cancer patients
Filgrastim follow-on biological has similar efficacy and safety in breast cancer patients Posted 07/04/2017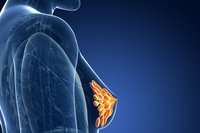 A study comparing two filgrastim formulations for controlling chemotherapy-induced neutropenia has reported similar efficacy, safety and non-inferiority of the biosimilar [1].
This phase III non-inferiority study had a randomized, multicentre, and open-label design. The patients were randomized at a ratio of 1:1 with a follow-up period of 6 weeks for each patient. In both study arms, filgrastim was administered subcutaneously at a daily dose of 5 mg/kg body weight. The primary endpoint was the rate of grade 4 neutropenia in the first treatment cycle. The secondary endpoints were the duration of grade 4 neutropenia, the generation of anti-filgrastim antibodies, and the rates of adverse events, laboratory abnormalities, febrile neutropenia and neutropenia of any grade.

The authors reported that the primary efficacy analysis demonstrated the non-inferiority of the test drug compared with the originator drug; the upper limit of the 90% confidence interval (CI) for the rate of neutropenia between the two groups (12.61%) was lower than the established margin of non-inferiority. The two treatments were similar with respect to the secondary endpoints and safety.

The author concluded that the efficacy and safety profile of the test drug were similar to those of the originator product based on the rate of grade 4 neutropenia in the first treatment cycle, and that this study supports the Brazilian Health Surveillance Agency's (Agência Nacional de Vigilância Sanitária, ANVISA) approval of the first follow-on biological manufactured by the Brazilian pharmaceutical industry.

Fiprima, which is manufactured by Eurofarma Laboratórios SA, was approved in Brazil in October 2015 [2].

Conflict of interest
The authors of the research paper [1] reported that this study received financial support from Eurofarma Laboratórios SA to analyse an investigational drug.

Abstracted by Dr Roberto Hegg from Hospital Pérola Byington, Centro de Referência da Saúde da Mulher, São Paulo/SP, Brazil.

Editor's comment
It should be noted that 'follow-on biologicals' approved in Brazil might not have been authorized following as strict a regulatory process as is required for approval of biosimilars in the European Union. The EMA (European Medicines Agency) regulatory requirements ensure the same high standards of quality, safety and efficacy for biosimilars as for originator biologicals, and also include a rigorous comparability exercise with the reference product.

Readers interested to learn more about follow-on biologicals in Brazil are invited to visit www.gabi-journal.net to view the following manuscript published in GaBI Journal:

First biosimilar of infliximab approved in Brazil: response from the Brazilian IBD society

GaBI Journal is indexed in Embase, Scopus, Thomson Reuters' ESCI, and more.

Readers interested in contributing a research or perspective paper to GaBI Journal – an independent, peer reviewed academic journal – please send us your submission here.

Related article
Efficacy and safety of biosimilar infliximab in children with IBD

References
1. Hegg R, Mattar A, Matos-Neto JN, Pedrini JL, Aleixo SB, Rocha RO, et al. A phase III, randomized, non-inferiority study comparing the efficacy and safety of biosimilar filgrastim versus originator filgrastim for chemotherapy-induced neutropenia in breast cancer patients. Clinics. 2016;71(10):586-92.
2. GaBI Online - Generics and Biosimilars Initiative. Similar biotherapeutic products approved and marketed in Latin America [www.gabionline.net]. Mol, Belgium: Pro Pharma Communications International; [cited 2017 Apr 7]. Available from: www.gabionline.net/Biosimilars/General/Similar-biotherapeutic-products-approved-and-marketed-in-Latin-America

Permission granted to reproduce for personal and non-commercial use only. All other reproduction, copy or reprinting of all or part of any 'Content' found on this website is strictly prohibited without the prior consent of the publisher. Contact the publisher to obtain permission before redistributing.

Copyright – Unless otherwise stated all contents of this website are © 2017 Pro Pharma Communications International. All Rights Reserved.