GaBI Journal is the number one journal publishing on biosimilars Posted 24/05/2019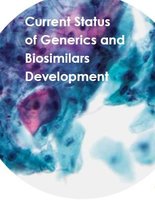 The first ever global bibliometric analysis on biosimilars finds that GaBI Journal is the number one journal publishing on biosimilars. The study also shows that research on biosimilars is increasing, but is currently dominated by countries in the West such as the USA [1].
Biosimilar drugs are copies of brand-name biological drugs, such as vaccines, monoclonal antibodies and blood products, which can be marketed once the patent has expired on a reference drug. Biosimilars have potential to drastically cut healthcare costs and increase access to drugs, particularly in poorer parts of the globe. Yet research on biosimilars is a burgeoning field and there has so far been no global assessment of publications on biosimilars.

To close this gap, the authors of a recent study [1] performed a bibliometric analysis on documents about biosimilars. To the authors knowledge, this is the first assessment of the quantity and quality of worldwide biosimilars research. They focused on articles, reviews, editorials and letters published in journals indexed by Scopus, the largest database of peer-reviewed literature, up until December 2016.

The researchers extracted the annual research, languages, countries, journals, authors, institutions, citation frequency and metrics of the journals, before analysing the data both quantitatively and qualitatively.

Of all journals publishing on biosimilars, GaBI Journal was found to be the number one. GaBI Journal published 73 documents in the Scopus database (over 3% of the 2,330 articles on biosimilars listed by Scopus) until 2016. It was followed by the trade publication Biopharm International and the journal mAbs, which both have 41 documents in the database.

The authors also assessed publications on biosimilars by country, subject area and institution. The US had the most publications on biosimilars (685 documents), followed by Germany (293) and the UK (248), a range of other European countries, and finally India (86) and Canada (85).

The most common subject area for documents published on biosimilars was Medicine, with over 37% of all documents (1,453 documents in total) being in this subject area. 24% of documents were in the field of 'Pharmacology, Toxicology and Pharmaceutics', followed by 'Biochemistry, Genetics and Molecular Biology' at 15%.

In terms of institutional rankings, American pharmaceutical firm Amgen Inc was the top institution publishing on biosimilars, publishing over 51 papers between 2004 and 2016, with 394 citations. Pfizer came in second, with 48 papers and 201 citations, followed by a mixture of universities, pharmaceutical companies and medical centers.

The authors finally reveal the top 10 cited documents of biosimilars research in this period, finding the article 'EULAR recommendations for the management of rheumatoid arthritis with synthetic and biological disease-modifying antirheumatic drugs: 2013 update' [2] to be the overall most cited publication in this field.

Overall, the analysis suggests that research on biosimilars is increasing. As the leading journal publishing this research, GaBI Journal is leading the way in showcasing the latest thought and scientific research pertaining to biosimilars.

Conflict of interest
The authors of the research paper [1] declare that they have no competing interests.

Editor's comment
Readers interested to learn more about biosimilars are invited to visit www.gabi-journal.net to view the following manuscripts published in GaBI Journal:

USA and Europe differ in interchangeability of biosimilars

Global policies on pharmacy-mediated substitution of biosimilars: a summary

Rationalizing FDA guidance on biosimilars—expediting approvals and acceptance

Readers interested in contributing a research or perspective paper to GaBI Journal – an independent, peer reviewed academic journal – please send us your submission here.

Related articles
Biosimilars education still needed for US and EU clinicians

Challenges for biosimilar sustainability in Europe

Key considerations for biosimilars in the US

References
1. Hernández-Vásquez A, Alarcon-Ruiz CA, Bendezu-Quispe G, et al. A bibliometric analysis of the global research on biosimilars. J Pharm Policy Pract. 2018;11:6.
2. Smolen JS, Landewé R, Breedveld FC, et al. EULAR recommendations for the management of rheumatoid arthritis with synthetic and biological disease-modifying antirheumatic drugs: 2013 update. Ann Rheum Dis. 2014;73(3):492-509.

Permission granted to reproduce for personal and non-commercial use only. All other reproduction, copy or reprinting of all or part of any 'Content' found on this website is strictly prohibited without the prior consent of the publisher. Contact the publisher to obtain permission before redistributing.

Copyright – Unless otherwise stated all contents of this website are © 2019 Pro Pharma Communications International. All Rights Reserved.