How can EU policymakers access the potential of biosimilars Posted 01/04/2019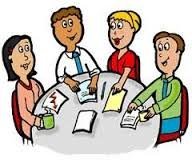 Policymakers in Europe should introduce a long-term, multi-stakeholder framework to realize the full potential of off-patent biologicals and biosimilar drugs, according to the results of a series of roundtable discussions held with clinicians, government bodies and industry representatives [1].
When the patent on a biological drug expires, biosimilar versions can enter the market. In Europe, the quality and safety of these products is regulated by the European Medicines Agency (EMA).

The market access, uptake and price of off-patent biologicals and biosimilars differs between countries and at present European countries are not realizing the full potential of biosimilars, according to this study [1].

Both the European Commission (EC) and the Organisation for Economic Co-operation and Development (OECD) have suggested that more competition in the off-patent biologicals and biosimilars market could generate substantial savings for healthcare systems.

Creating a more competitive market for off-patent biologicals and biosimilars in Europe would also enable more control over drug expenditure, increased access to health care for patients, and an expanded repertoire of treatment choices for physicians.

The EC has hosted several workshops with a view to increasing uptake of biosimilars, yet the development of a competitive market for off-patent biologicals and biosimilars remains uncertain. This is because of several factors including lack of confidence among patients and unbalanced payer pricing and procurement policies.

Other important issues for policymakers include the differences between biosimilars and generics, with biosimilars being larger and more complex and therefore associated with more complicated manufacturing processes, higher costs, extended development times and an increased need for post-marketing pharmacovigilance.

To assist policymakers in creating a more competitive market in Europe, researchers (funded by the Belgian National Institute for Health and Disability Insurance) organized a series of roundtable discussions.

These discussions were attended by clinicians and representatives from patient groups, healthcare professional organizations, government bodies and industry and led to recommendations around three key themes:

Supply-side incentives
• Involve stakeholders in the design of more flexible procurement and reimbursement mechanisms, which should allow the physician to act in the best interests of the patient.
• Consider the impact of procurement and reimbursement mechanisms on long-term sustainability and competition in the market for biosimilars.
• Avoid a 'winner-takes-all' approach to tendering, which can lead to drug shortages when supply fails.
• Clarify the status of medicines included in reference pricing systems, which indicate that off-patent originators and biosimilars included in the same reference group can be used interchangeably.

Demand-side incentives
• Involve clinicians, academics and patients in developing a switching framework for off-patent biologicals and biosimilars.
• Support physicians with an enhanced evidence base around switching, including data on pharmacovigilance, switching and outcome.
• Scientific and medical societies should be used to support the appropriate use of biosimilars.
• Physician quotas can be key to developing a competitive and sustainable market for off-patent biologicals and biosimilars.
• Pharmacist substitution should only be considered in well-defined circumstances. A policy on this should be designed so that the prescribing physician is aware of and approves which product is dispensed. Pharmacists should be trained to provide unbiased information about off-patent biologicals and biosimilar in order to fully inform patients, who must also agree with the substitution.

Gainsharing
• Develop more experience in the design of gainsharing arrangements, which share the savings generated by drug competition between shareholders, i.e. hospitals, doctors, payers and patients.

Overall, the paper suggests European policymakers should introduce a long-term, sustainable and specific policy framework, based on diverse stakeholder input and supply- and demand-side incentives. This will help to create a fair, competitive and sustainable market for off-patent biologicals and biosimilars.

The paper is available in full here.

Editor's comment
Readers interested to learn more about the regulation of biosimilars in Europe are invited to visit www.gabi-journal.net to view the following manuscripts published in GaBI Journal:

Roundtable on biosimilars with European regulators and medical societies, Brussels, Belgium, 12 January 2016

Readers interested in contributing a research or perspective paper to GaBI Journal – an independent, peer reviewed academic journal – please send us your submission here.

Conflict of interest
The work of the opinion paper [1] was enabled by Amgen, MSD and Pfizer. Several of the authors of the paper [1] reported conflicts of interest, including having participated in an advisory board meeting on biosimilars for Pfizer Inc, and had received unrestricted research grants to the KU Leuven from BMS, Janssen and Roche. For full details of the authors conflicts of interest see the research paper [1].

Related articles
European regulatory framework for approval of biosimilars – perspectives and future developments

European regulatory pathways for biosimilars

Reference
1. Simeons S, Le Pen C, Boone N, et al. How to realize the potential of off-patent biologicals and biosimilars in Europe? Guidance to policymakers. Generics and Biosimilars Initiative Journal. 2018;7(2):70-4. doi:10.5639/gabij.2018.0702.014

Permission granted to reproduce for personal and non-commercial use only. All other reproduction, copy or reprinting of all or part of any 'Content' found on this website is strictly prohibited without the prior consent of the publisher. Contact the publisher to obtain permission before redistributing.

Copyright – Unless otherwise stated all contents of this website are © 2019 Pro Pharma Communications International. All Rights Reserved.