How profitable will biosimilars be Posted 07/10/2011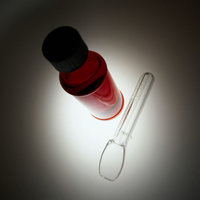 The profitability of biosimilars remains an open question. Five years after launch it is thought that most biosimilars markets will look similar to generics markets (70% penetration, 25% of brand-name drug price) but also that a 'brand-like' market with lower price attrition and market share is possible [1].
There are four possible market scenarios after biosimilar entry: brand-like, generic-like, success and failure. These different market possibilities are modelled in Table 1.

Table 1: Market possibilities following biosimilar entry
Scenarios

Number of biosimilars per market

Total market share

%

Price of biosimilar versus brand-name drug

Brand-like

(high price, low penetration, few entrants)

3

30%

70%

Generic-like

(low price, high penetration, many entrants)

6

80%

drops from 70% to 25% over time

Success

(high price, high penetration, few entrants)

3

60%

drops from 70% to 50% over time

Failure

(low price, low penetration, many entrants)

6

20%

drops from 70% to 25% over time
Brand scenario

This resembles the current situation in Europe with the erythropoietin and G-CSF markets. Biosimilars act like brand-name drugs. They are offered at a modest discount (70% of brand-name drug price) to the originator and marketed and prescribed by name. Biosimilars will gain around a 30% share of the market, acting like late-entry brand-name products.

Generics scenario

Here there is a more competitive market, with as many as six biosimilars per market. Prices are driven low (25% of brand-name drug price) by healthcare payers, but biosimilar share is high (80%). This is thought to be the scenario most likely to develop in the future, once acceptance of biosimilars increases and especially if automatic substitution is introduced.

Success scenario

This scenario is similar to the brand scenario, although the market is less competitive. But, with the support of payers, biosimilars will be more successful at taking market share (60%), while losing somewhat more on price (50% of brand-name drug price).

Failure scenario

This scenario has played out in the human growth hormone market. Here the originator has transitioned the bulk of the market to second-generation products. This significantly reduces the market share available for biosimilars to capture. Therefore, even if the prices decline sharply (25% of brand-name drug price), the biosimilar share remains small (20%).

Under the brand and generics scenarios, which are thought to be the most likely, biosimilar industry revenues will reach US$7-8 billion with operating profits of US$2.5-3 billion by 2020. This makes biosimilars definitely a worthwhile sector to enter.

Related articles

US$54 billion worth of biosimilar patents expiring before 2020

US biosimilars law may prove a barrier to entry for biosimilars

Biosimilars: barriers to entry and profitability in the EU and US

Reference

1. Gal R. Biosimilars: Reviewing US Law and US/EU Patents; Bottom Up Model Suggests 12 Products and $7-$8B Market by 2020. Bernstein Research. 26 May 2011.