Impact of proposed changes to FDA approach to biosimilars Posted 08/03/2019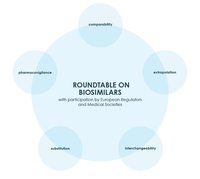 In the Opinion article, Professor Sarfarez Niazi urges the US Food and Drug Administration (FDA) to make adjustments to its guidance on biosimilar development [1]. Niazi's proposals are consistent with the anti-regulatory political rhetoric and administrative actions that are becoming increasingly widespread in the US. In this article, Professor Pekka Kurki comments on some of Niazi's proposals from a global perspective [2].
Bridging studies. Most regulatory agencies require 'bridging studies' to demonstrate that a foreign sourced reference product and the corresponding domestic product are highly similar. Niazi proposes that bridging studies should not be required if the two products have the same composition and have been licenced based on the same documentation. Kurki agrees that some bridging studies may not be needed for products sourced from 'highly regulated' regions, as these have had regulatory surveillance for over 10 years and should therefore be very similar and safe. He notes that collaboration and data sharing between key regulatory agencies would facilitate the acceptance of a global reference product, and that FDA should promote this.

Clinical trials. Single-dose comparative pharmacokinetic (PK) studies are recommended by regulators where the product can be safely administered to healthy volunteers. Niazi makes several proposals to reduce the requirements of PK evaluation, and proposes PK studies in monkeys. He promotes the use of in vitro and in vivo non-clinical testing of immunogenicity in place of clinical immunogenicity studies. Kurki argues that PK studies in monkeys would be problematic from scientific, ethical and global development perspectives. He notes clinical immunogenicity studies aim to look for harmful immunogenicity and the ability of in vitro tests to entirely mimic the human immune system is inadequately documented for regulatory purposes.

Interchangeability. Fundamental to the economic benefits of biosimilars is the ability and willingness to switch between originator products and their biosimilars. Profession Kurki believes that the differing policies of leading regulatory authorities regarding interchangeability creates uncertainty among stakeholders worldwide. He argues the global market would benefit if FDA would clearly separate interchangeability without (automatic) substitution from interchangeability associated with substitution at the pharmacy level, and that this would allow prescribers and local regulatory authorities to develop safe methods for switching. He believes the requirement of specific switching studies using the local reference product discourages global development of biosimilars.

Education. Niazi believes that FDA needs to provide more information on the safety of biosimilars. By contrast, Kurki argues that the problem is not the availability of information on biosimilars, but rather that the information is likely to only reach prescribers who have a specific interest in the data. The recent consultation on FDA draft guidance on interchangeability clearly established that the views of physician societies closely follow the opinions of the innovator sector of the industry. Kurki therefore encourages FDA to engage in discussion with medical societies who publish position papers on biosimilars.

Balancing innovation with competition. Niazi criticizes FDA's approach to manufacturing, analytical comparisons and clinical development of biosimilars. FDA has recently published a plan to revise its approach to biosimilars, the Biosimilar Action Plan (BAP) with the aim of streamlining biosimilar guidance and restoring the balance between protection of innovation, and competition and access to biologicals [3]. Many of the points raised by Niazi and Kurki will be considered as part of this plan.

Editor's comment
Readers interested to learn more about differences in interchangeability of biosimilars in the US and Europe are invited to visit www.gabi-journal.net to view the following special report published in GaBI Journal:

USA and Europe differ in interchangeability of biosimilars

GaBI Journal is indexed in Embase, Scopus, Thomson Reuters' ESCI, and more.

Readers interested in contributing a research or perspective paper to GaBI Journal – an independent, peer reviewed academic journal – please send us your submission here.

Related articles
FDA releases guidances and proposed rule to advance biosimilars policy framework

Expediting FDA approvals for biosimilars

References
1. Niazi SK. Rationalizing FDA guidance on biosimilars—expediting approvals and acceptance. Generics and Biosimilars Initiative Journal (GaBI Journal). 2018;7(2):84-91. doi:10.5639/gabij.2018.0702.018
2. Kurki P. Potential changes to the FDA approach to biosimilars have a global impact. Generics and Biosimilars Initiative Journal (GaBI Journal). 2018;7(2):53-5. doi:10.5639/gabij.2018.0702.011
3. GaBI Online - Generics and Biosimilars Initiative. US guidelines for biosimilars [www.gabionline.net]. Mol, Belgium: Pro Pharma Communications International; [cited 2019 Mar 8]. Available from: www.gabionline.net/Guidelines/US-guidelines-for-biosimilars

Permission granted to reproduce for personal and non-commercial use only. All other reproduction, copy or reprinting of all or part of any 'Content' found on this website is strictly prohibited without the prior consent of the publisher. Contact the publisher to obtain permission before redistributing.

Copyright – Unless otherwise stated all contents of this website are © 2019 Pro Pharma Communications International. All Rights Reserved.