Improving access to HCV treatment in developing countries Posted 31/01/2014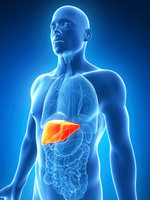 Hepatitis C virus (HCV) infection affects 150–180 million people worldwide each year, killing an estimated 350,000. The considerable cost of treatment – US$ 10,000–US$20,000 per patient for a 48-week course – presents an insurmountable barrier in developing countries, where the disease burden is greatest. Barbara Milani and Sara Gaspani of Médecins Sans Frontières, Geneva, Switzerland, have collected information on biosimilars and other alternatives to the current recommended treatment, pegylated interferon alpha (in combination with ribavirin) [1]. With these findings, they hope to accelerate the search for feasible, accessible alternatives to current therapies.
An overview of the price of pegylated interferon alpha-2a (Roche) and pegylated interferon alpha-2b (Merck) in the private sector was provided by collecting data from wholesalers/distributors in India, Georgia, Kyrgyzstan, Russia, Tajikistan and Ukraine. Price trend data from the Egyptian Hepatitis C Committee was collected between 2006 and 2011. These data clearly demonstrate the role of competition between the two originator products in driving down prices.

Information on biosimilars and alternative pegylated interferon alpha products marketed in several developing countries, including Cuba, Egypt, India and Iran were also collected. All these data were collected alongside a review of official guidance on biosimilars provided by the World Health Organization (WHO), European Medicines Agency (EMA), US Food and Drug Administration (FDA) and other drug regulatory authorities in selected middle-income countries.

Roche and Merck were found to have been marketing their originator products at very similar prices in both developed and developing countries. The high prices charged to low- and middle-income countries make these medicines inaccessible to most patients. Where alternative drugs are available, as in Egypt and India, originator companies have lowered their prices significantly.

Given this affect on drug prices, the authors call on independent bodies, such as WHO, to evaluate alternative drugs for safety and efficacy. Most developing countries and non-governmental organizations (NGOs) do not have the regulatory capacity themselves to assess biological drugs using international standards.

Developing countries and NGOs rely on international evaluation frameworks, such as the WHO pre-qualification system for biological/biosimilar drugs. Previously, the WHO pre-qualification system had a significant impact on securing quality-assured generic antiretrovirals, prompting a huge improvement in HIV therapy in developing countries.

Although preferential pricing policies by originator companies are needed, this will not be sufficient to scale up HCV treatment alone. A reassessment of current WHO guidelines on biosimilar products is called for, alongside a WHO-supported programme for evaluating pegylated interferon alpha products to foster competition and affordable pricing [2].

Related article

The case for improving biosimilar regulatory frameworks worldwide

Reference

1. Milani B, Gaspani S. Pathway to affordable, quality-assured sources of pegylated interferon alpha for treating hepatitis C. Generics and Biosimilars Initiative Journal (GaBI Journal). 2013;2(4):194-203. doi:10.5639/gabij.2013.0204.053

2. Genazzani AA, Magrini N. Do low- to middle-income countries need a biosimilar approval pathway based on a full comparability exercise? Generics and Biosimilars Initiative Journal (GaBI Journal). 2013;2(4):163-4. doi:10.5639/gabij.2013.0204.044

Permission granted to reproduce for personal and non-commercial use only. All other reproduction, copy or reprinting of all or part of any 'Content' found on this website is strictly prohibited without the prior consent of the publisher. Contact the publisher to obtain permission before redistributing.

Copyright – Unless otherwise stated all contents of this website are © 2014 Pro Pharma Communications International. All Rights Reserved.