Improving efficacy of biologicals without increasing cost Posted 17/03/2017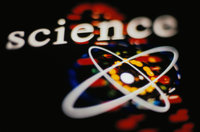 Biologicals targeting antitumour necrosis factor-α, such as Remicade (infliximab) and Humira (adalimumab), have been used for the treatment of chronic inflammatory diseases for many years. The advent of biological therapies raised significant pharmacoeconomic concerns, because the cost of biological treatment is much higher than the cost for conventional treatments, typically Euros 10.000‒20.000 per patient per year. This is an issue discussed by Professor Ann Gils from the Department of Pharmaceutical Sciences, KU Leuven, Belgium [1].
Although biologicals are very expensive, they are vital for patients unresponsive to initial treatments and can avoid the need for invasive surgery or relapse, which often needs hospitalization. Moreover, indirect costs, such as loss of productivity due to unemployment and missed days of work of patients and caregivers, represent up to twice the direct healthcare costs. This means that, although the introduction of biologicals increased healthcare expenses for drug therapy, it also reduced complications associated with disease progression, hospitalizations and surgical interventions.

However, not all patients will respond favourably to these treatments. Some patients do not respond at all (primary non-responders), while other patients respond initially but show loss of response over time despite increased doses and/or more frequent administration of the biological (secondary non-responders). Therapeutic drug monitoring is a tool whereby on the basis of the drug and anti-drug antibody concentrations measured in serum, the dose of biological can be adjusted in order to maintain or regain response.

Primary non-response is defined as lack of improvement of clinical signs and symptoms after the induction phase leading to discontinuation of the biological. Clinical evaluation of the patient after the induction phase should take into account drug serum concentration and if the drug concentration is below the threshold, drug intensification should be considered. Whereas patients with a lack of response and concentrations above the threshold can be considered as true non-responders and could be switched to a biological from a different class. Distinguishing primary non-responders from patients with insufficient drug exposure during induction, will improve drug efficacy [2].

The challenge of the future is to improve the efficacy of biologicals without increasing the costs inherent to biologicals. Infliximab and adalimumab currently contribute the most to medicine expenditures in many countries. Patients in clinical remission with drug concentrations above the upper threshold could be eligible for a dose decrease or an interval increase under the condition that the drug is continuously monitored to avoid underexposure. Thus, the cost of biological treatment could be decreased by dose tapering patients in clinical remission with supra-therapeutic drug concentrations.

Since 2013, three infliximab biosimilars (Inflectra, Remsima, Flixabi) have received marketing authorization and one adalimumab biosimilar (Amgevita) obtained a positive opinion [3]. Pivotal studies in inflammatory bowel diseases will enhance acceptance of biosimilars in clinical practice. Several drug concentration assays have demonstrated equal reactivity towards the biosimilars, a requirement to conduct therapeutic drug monitoring with biosimilars. Assays should come at a reasonable price, be easy to perform and preferably allow one sample at the time of analysis with a short time-to-result. The availability of biosimilars and assays to monitor biosimilar concentrations will allow implementation of both in daily clinical practice.

Conflict of interest
The author of the research paper [1] reported the following conflict of interest:
A Gils Lecture fee(s): MSD, Janssen Biologicals, AbbVie, Pfizer, Takeda. Consultancy: UCB. Conflict with: license of infliximab, anti-infliximab and adalimumab ELISA from Institution to apDia and with lateral flow infliximab to R-Biopharm AG. Institution received Investigator Initiated Research Grants from Pfizer.

Abstracted by Professor Ann Gils, Department of Pharmaceutical Sciences, KU Leuven, Belgium.

Related articles
Biosimilars help reduce the costs of cancer care

Potential cost savings from use of biosimilars in the UK

References
1. Gils A. Combining therapeutic drug monitoring with biosimilars, a strategy to improve the efficacy of biologicals for treating inflammatory bowel diseases at an affordable cost. Dig Dis. 2017;35(1-2):61-8.
2. Van Stappen T, et al. Rapid test for infliximab drug concentration allows immediate dose adaptation. Clin Transl Gastroenterol. 2016 Dec 8;7(12):e206.
3. GaBI Online - Generics and Biosimilars Initiative. Biosimilars approved in Europe [www.gabionline.net]. Mol, Belgium: Pro Pharma Communications International; [cited 2017 Mar 17]. Available from: www.gabionline.net/Biosimilars/General/Biosimilars-approved-in-Europe

Permission granted to reproduce for personal and non-commercial use only. All other reproduction, copy or reprinting of all or part of any 'Content' found on this website is strictly prohibited without the prior consent of the publisher. Contact the publisher to obtain permission before redistributing.

Copyright – Unless otherwise stated all contents of this website are © 2017 Pro Pharma Communications International. All Rights Reserved.