Non-innovator biologicals in India: regulatory context and areas for improvement Posted 04/05/2020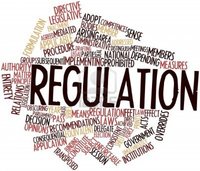 There are major regulatory lapses in the manufacturing of similar biologics in India. The use of scientific audits could strengthen the regulatory system and improve the provision of high quality biosimilars in the country, according to a recent opinion piece [1] by Dr GR Soni, which was published in GaBI Journal.
The article by Dr Soni focuses on the biologicals market in India, where a significant portion of the 1.3 billion population have a chronic disease.

Innovator biologicals, such as insulin and monoclonal antibodies, are also unaffordable to much of the population. As a result, India has approved 83 'non-innovator biological products' or NIBPs, which are cheaper copies of biological products (but do not meet international criteria to be approved as biosimilars).

Fourteen of the 83 approved NIBPs were approved before the adoption of the Indian guidelines for similar biologics evaluation in 2012 [2]. The regulatory framework for these products is therefore unclear, leading to concerns about their safety. The author suggests these products should be re-assessed by regulatory authorities and, until biosimilarity with the reference drug has been shown, should not be classified as similar biologics/biosimilars.

Despite revisions to the Indian Similar Biologic Guidelines in 2016 [3], there has been no significant improvement in the quality of biological products in India, Dr Soni says.

These guidelines are non-statutory, lack clarity on key issues such as the assessment of critical quality attributes; and are only partially complied with. Therapeutic products approved after 2012 should therefore also be reviewed by regulatory agencies, the author suggests.

There have also been a number of violations of the official biosimilar guidelines by manufacturers, such as using insufficient amounts of product during testing and improper determination of biosimilarity.

The author goes on to describe deficiencies in expertise in developing NIBPs in India, including the use of non-validated assays, failure to perform proper pharmacokinetic studies, and the misconception that differences in critical quality attributes can be resolved during clinical trials.

To remedy this, the author recommends that scientific audits be carried out by international organizations such as the World Health Organization and the European Medicines Agency.

Such an audit could identify major scientific gaps in the manufacturing process and ultimately lead to the provision of biosimilar experts in government committees, provision of training for regulators and laboratory personnel, and their regular participation in biosimilar workshops.

Even a one-time audit could help to restore the confidence of foreign prescribers in Indian biological products. As a final recommendation, the author suggests that the Government of India should consider the inclusion of as many biosimilars as possible in its public health schemes, such as the Ayushman Bharat Programme.

Overall, the author says that protecting the supply of domestically produced high quality biosimilars – and phasing out NIBPs of uncertain quality – is critical to protect and promote the health of Indian citizens.

This article can be read in full in GaBI Journal [1].

Related articles
Intas launches trastuzumab similar biologic in India at 65% discount

India tightens regulation on generics manufacturers

India releases draft 'similar biologic' guidelines

References
1. Soni GR. Overview of non-innovator biological products in India. Generics and Biosimilars Initiative Journal (GaBI Journal). 2020;9(1):30-6. doi:10.5639/gabij.2020.0901.006
2. GaBI Online - Generics and Biosimilars Initiative. 'Similar biologics' approved and marketed in India [www.gabionline.net]. Mol, Belgium: Pro Pharma Communications International; [cited 2020 May 4]. Available from: www.gabionline.net/Biosimilars/General/Similar-biologics-approved-and-marketed-in-India
3. GaBI Online - Generics and Biosimilars Initiative. India releases revised guidelines for 'similar biologics' [www.gabionline.net]. Mol, Belgium: Pro Pharma Communications International; [cited 2020 May 4]. Available from: www.gabionline.net/Guidelines/India-releases-revised-guidelines-for-similar-biologics

Permission granted to reproduce for personal and non-commercial use only. All other reproduction, copy or reprinting of all or part of any 'Content' found on this website is strictly prohibited without the prior consent of the publisher. Contact the publisher to obtain permission before redistributing.

Copyright – Unless otherwise stated all contents of this website are © 2020 Pro Pharma Communications International. All Rights Reserved.