Perceptions of biosimilars and switching in Arab rheumatologists Posted 30/10/2020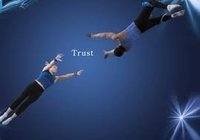 The introduction of biosimilars into the rheumatology field could lead to dramatic cost savings as has been observed in certain European countries. Their implementation and acquisition, however, is not the same across the world. Many rheumatologists have developed a negative perception toward biosimilars and the process of non-medical switching. As important stakeholders, their views and concerns need to be addressed to ensure an effective introduction of these therapeutic agents. Mohammed Omair and colleagues evaluated how Arab rheumatologists perceive biosimilars in view of understanding the manufacturing and approval process during the Arab League Against Rheumatism Conference (ArLAR) [1].
The study showed that 40.6% of participants believe that the published evidence is adequate to grant approval for the studied indication and 26.6% for extrapolation to other indications. This clearly demonstrates a lack of understanding on preclinical and clinical study requirements by regulatory agencies to grant a biosimilar approval based on the totality of evidence. Only 30% of rheumatologists exhibited willingness to prescribe a biosimilar at the current time.

The top three barriers preventing rheumatologist from prescribing a biosimilar were lack of long-term data, inadequate safety/efficacy profile and doubts on similarity to the originator biological. All these factors need to be taken into consideration when developing educational activities and national guidelines [2, 3]. Arab countries are very heterogenous in their healthcare system coverage, drug availability and volume of patients. An individualized strategy is required based on these variables to achieve the best treatment outcome and cost savings. In Saudi Arabia, an initiative was recently published to pave the way for international guidelines [4].

Conflict of Interest
The authors of the research paper [1] reported the following conflict of interest:
Mohammed A Omair has received speaker fees/grants from AbbVie, Actelion, Amgen, Bristol-Myers Squibb, Glaxo-Smith-Kline, Hekma, Janssen, New Bridge, Novartis, Pfizer, and Roche.

Eduardo Mysler has received speaker fees and grants from AbbVie, Pfizer, BMS, Roche, Sanofi, Sandoz, Gemma, GSK, Astra Zeneca and Janssen.

Abstracted by Mohammed A Omair, Rheumatology Unit, Department of Medicine, College of Medicine, King Saud University, Riyadh, Saudi Arabia and
Eduardo Mysler, Rheumatology Division, Department of Medicine, Organización Médica de Investigación, Buenos Aires, Argentina.

Related articles
Biosimilar regulation in the Middle East

Recommendations for biosimilars in rheumatology in the Middle East

References
1. Omair MA, Al Wahshi H, Al Saleh J, et al. Perception toward biosimilars and nonmedical switching: a cross-sectional survey among Arab rheumatologists. Dr Sulaiman Al Habib Medical Journal. Online: 7 Aug 2020.
2. Darzi A, Harfouche M, Arayssi T, et al. Adaptation of the 2015 American College of Rheumatology treatment guideline for rheumatoid arthritis for the Eastern Mediterranean Region: an exemplar of the GRADE Adolopment. Health Qual Life Outcomes. 2017;15(1):183. Erratum in: Health Qual Life Outcomes. 2017;15(1):214.
3. Arayssi T, Harfouche M, Darzi A, et al. Recommendations for the management of rheumatoid arthritis in the Eastern Mediterranean region: an adolopment of the 2015 American College of Rheumatology guidelines, Clin Rheumatol, 2018;37: 2947-59.
4. Halabi H, Al Zahrani Z, Al Swailem R, et al. Biosimilars in rheumatic diseases: regulatory guidelines, efficacy and safety implications in Saudi Arabia. Open Rheumatol J. 2018;12(1):313-22.

Permission granted to reproduce for personal and non-commercial use only. All other reproduction, copy or reprinting of all or part of any 'Content' found on this website is strictly prohibited without the prior consent of the publisher. Contact the publisher to obtain permission before redistributing.

Copyright – Unless otherwise stated all contents of this website are © 2020 Pro Pharma Communications International. All Rights Reserved.