Positive phase III results for bevacizumab copy biological IBI305 Posted 16/08/2019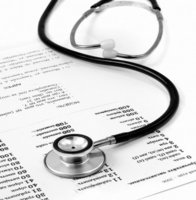 Innovent Biologics (Innovent) has presented positive phase III results for its bevacizumab copy biological IBI305 at the 55th Annual Meeting of the American Society of Clinical Oncology (ASCO).
Chinese biotechnology company Innovent announced on 3 June 2019 that it had presented positive phase III data for its bevacizumab copy biological, IBI305. Innovent says the data shows that 'there was no significant difference' between IBI305 and originator bevacizumab 'in safety profile and immunogenicity'.

Innovent's phase III trial (NCT02954172) is a randomized, parallel-group, active-controlled, double-blind, multicentre, study in combination with paclitaxel/carboplatin in chemotherapy naïve patients with advanced or recurrent non-squamous non-small-cell lung carcinoma (NSCLC). The study was designed to evaluate the efficacy and safety of IBI305 in comparison with originator bevacizumab, Roche's Avastin (bevacizumab). The study is expected to be completed in October 2019.

A total of 450 patients were randomized in a 1:1 ratio, with 224 patients in the IBI305 cohort and 226 patients in the bevacizumab cohort. Subjects received six intravenous (IV) cycles of 15 mg/kg followed by maintenance treatment with IBI305 or bevacizumab (7.5 mg/kg IV) till progression.

The results showed similar objective response rates (ORR) in the full analysis set (FAS): 44.3% (98/221) for IBI305 and 46.4% (102/220) for bevacizumab; the relative risk (RR) for ORR was 0.95 (90% CI: 0.803, 1.135). The median progression free survival (PFS) was also similar: 7.9 months for IBI305 and 7.8 months for bevacizumab and duration of response (DoR) was also similar in both arms. In addition, treatment-emergent adverse events (TEAEs) were well-balanced between treatment arms and consistent with the known adverse event profile of reference bevacizumab.

The authors pointed out that 'this is the first released phase III clinical study with maintenance treatment for bevacizumab biosimilar in NSCLC patients till now'. They concluded that 'the comparative study met its predefined primary endpoint that the RR for confirmed ORR was within the prespecified equivalence margin. There was no significant difference between the two arms in safety profile and immunogenicity'.

The results were presented at the 55th Annual Meeting of the American Society of Clinical Oncology (ASCO), which took place on 31 May–4 June 2019 in Chicago, Illinois, USA.

Based on the outcome of the study, the application for approval of IBI305 was accepted by the Chinese drug regulator, China's National Medical Products Administration (NMPA), formerly the China Food and Drug Administration (CFDA), in January 2019. The application has also been granted priority review status.

Innovent is also developing a proposed copy biological of rituximab (IBI301), which has also been accepted for review by the NMPA [2].

Conflict of interest
The authors of the abstract [1] reported conflict of interest, including being employees of pharmaceutical companies. For full details of the authors' conflict of interest, see the abstract [1].

Editor's comment
It should be noted that data of the study presented in this article was published as an abstract and presented at a conference. These data and conclusions should be considered as preliminary until published in a peer-reviewed journal.

It should be noted that copy biologicals approved in China might not have been authorized following as strict a regulatory process as is required for approval of biosimilars in the European Union. The EMA (European Medicines Agency) regulatory requirements ensure the same high standards of quality, safety and efficacy for biosimilars as for originator biologicals, and also include a rigorous comparability exercise with the reference product.

Related article
Biosimilars of bevacizumab

References
1. Zhang L, Wu B, Huang L, et al. Efficacy and safety of IBI305 compared with bevacizumab in advanced non-squamous NSCLC patients as first-line treatment in a randomized, double-blind, phase III study. Abstract No:9095. Poster Board Number: Poster Session (Board #418). 55th Annual Meeting of the American Society of Clinical Oncology (ASCO); 2019 May 31–June 4; Chicago, Illinois, USA.
2. GaBI Online - Generics and Biosimilars Initiative. Rituximab copy biological accepted for review in China [www.gabionline.net]. Mol, Belgium: Pro Pharma Communications International; [cited 2019 Aug 16]. Available from: www.gabionline.net/Biosimilars/News/Rituximab-copy-biological-accepted-for-review-in-China

Permission granted to reproduce for personal and non-commercial use only. All other reproduction, copy or reprinting of all or part of any 'Content' found on this website is strictly prohibited without the prior consent of the publisher. Contact the publisher to obtain permission before redistributing.

Copyright – Unless otherwise stated all contents of this website are © 2019 Pro Pharma Communications International. All Rights Reserved.
Source: ASCO, ClinicalTrials.gov, Innovent