Reasons and solutions for the high cost of insulin in the US Posted 21/02/2020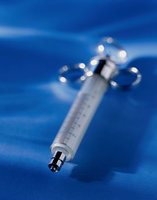 The most commonly used forms of analogue insulin cost 10 times more in the US than in any other developed country. In fact, the cost of insulin in the country has more than tripled in the past 10 years [1]. This has led to patients rationing their insulin; something that does not happen in other developed countries, but is common in the US.
Dr S Vincent Rajkumar from the Division of Haematology, Mayo Clinic, Rochester, Minnesota, USA, highlights a case of insulin rationing that led to death, outlines the reasons for the high cost of insulin and proposes possible solutions [2].

Reasons for the high cost of insulin
Dr Rajkumar reasons that the three main reasons cited by pharmaceutical companies for the high cost of new prescription drugs do not apply to insulin. First, the 'high cost of development' is not relevant for a drug that is more than 100 years old. Second, the pricing is not the product of a free market economy. Third, the arguments that high costs are needed for continued innovation and that attempts to lower or regulate the prices will hamper innovation are not a valid excuse. He argues that the reasons for the high cost of insulin are:
• the presence of a vulnerable population that needs insulin to survive
• the virtual monopoly on insulin that has been sustained for decades
• patent evergreening (continued improvement in insulin formulations)
• barriers to the entry of biosimilars
• middlemen who exercise considerable control over market share and stand to gain from a high price
• lobbying power of pharmaceutical companies

Possible solutions
Dr Rajkumar proposes solutions at both the State and Federal Policy level and at the Physician and Institutional level.

At the State and Federal Policy level possible solutions include:
• protection against monopoly, both for new drugs and for existing drugs
• reform the regulatory and legal processes such that there is an easier path for generics and biosimilars to enter the market
• reform the patent system to prevent over patenting and patent abuse
• introduce a governmental or non-governmental agency to oversee pricing and make recommendations to Medicare# and insurers on the maximum price of new and existing drugs, including insulin
• ensure that any rebates that are paid by a manufacturer to a pharmacy benefit manager (PBM) are transparent and are passed on to the patient
• need non-profit biosimilar manufacturing, such as that of Civica Rx (a non-profit generic drug company)
• need measures and laws that provide access to affordable and safe insulin in emergency circumstances, particularly for patients with type 1 diabetes who find themselves uninsured or unable to afford insulin
• need greater advocacy from professional and patient organizations

At the Physician and Institutional level possible solutions include:
• better education for physicians on drug prices
• willingness to discuss drug prices with patients
• institutional formularies should prefer products with the lowest price rather than a competing product that is more financially beneficial as a result of rebates or some other negotiated arrangement
• practice guidelines should be strict, take cost considerations into account, and support insulin biosimilars
• collectively advocate for lower prescription insulin prices and policies that can achieve that goal with state and federal lawmakers, similar to the effort by oncologists to highlight the problem of high cancer drug prices

There are 30 million patients with diabetes in the US and approximately 25% (7.4 million Americans) need insulin.

Dr Rajkumar concludes that 'for the 1.3 million patients with type 1 diabetes, insulin is as vital as air and water. We cannot wait to act.'

#Medicare is a national social insurance program, administered by the US federal government since 1966. It provides health insurance for Americans aged 65 and older who have worked and paid into the system. It also provides health insurance to younger people with disabilities.

Conflict of interest
The author of the research paper [2] declared that there was no conflict of interest.

Related articles
Bill introduced in US to cut insulin prices

Biosimilar insulins – reducing the cost of diabetes

References
1. GaBI Online - Generics and Biosimilars Initiative. Senior US senator calls on insulin manufacturers to justify high prices [www.gabionline.net]. Mol, Belgium: Pro Pharma Communications International; [cited 2020 Feb 21]. Available from: www.gabionline.net/Generics/General/Senior-US-senator-calls-on-insulin-manufacturers-to-justify-high-prices
2. Rajkumar SV. The high cost of insulin in the United States: an urgent call to action. Mayo Clin Proc. 2020;95(1):22-8. doi:10.1016/j.mayocp.2019.11.013.

Permission granted to reproduce for personal and non-commercial use only. All other reproduction, copy or reprinting of all or part of any 'Content' found on this website is strictly prohibited without the prior consent of the publisher. Contact the publisher to obtain permission before redistributing.

Copyright – Unless otherwise stated all contents of this website are © 2020 Pro Pharma Communications International. All Rights Reserved.