Regional management of biosimilars in Germany Posted 17/02/2017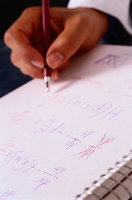 Biosimilars offer alternative treatment options and reduce the financial burden on healthcare systems often brought about by more expensive originator drugs. Approved biosimilars of tumour necrosis factor-alpha (TNF-α) inhibitors, such as infliximab or etanercept, are managed differently across Europe. A recent study by Dr Mathias Flume assesses the prescription structure and regional uptake of these biosimilars across Germany, with focus on the Westphalia-Lippe region [1].
High uptake of biosimilars in Germany
The first approved biosimilars, such as epoetins, were actively managed on a regional level in Germany. Now, the proportion of biosimilar prescriptions is reportedly on average over 60% [2]. Biosimilars of the TNF-α inhibitors, infliximab and etanercept, have been available since 2015 and 2016, respectively. Flume stated that, since then, there had been vast regional savings in Westphalia-Lippe, made through effective prescription management.

Transparent information for more prescribing of biosimilars
Flume carried out a comparative study of infliximab prescription management across Germany. In the case study region of Westphalia-Lippe, various methods of informing physicians were employed to support market uptake of the biosimilars. This high level of transparency of information is thought to have led to the high levels of prescribing observed in this region.

Facts beat figures
Flume concluded that his findings support the hypothesis that doctors have a high level of trust in the decisions made by authorities such as the European Medicines Agency. When it came to issues such as the extrapolation of indications, he stated that these appeared practically irrelevant and did not influence biosimilar uptake at a regional level. However, doctors were sensitive to information on how much could be saved when a biosimilar is used in place of a reference product. According to the study, initial data on etanercept seem to reflect the uptake levels of infliximab in the case study regions, which was again presumed to be due to improved management and provision of information about the biosimilar products.

Related articles
Biosimilars group launched in UK to improve biosimilars uptake

Price/access expected to be major drivers for biosimilars uptake

Improving uptake of biosimilars in Spain

References
1. Flume M. Regional management of biosimilars in Germany. Generics and Biosimilars Initiative Journal (GaBI Journal). 2016;5(3):125-7. doi:10.5639/gabij.2016.0503.031
2. GKV-Spitzenverband. Rahmenverträge zur Arzneimittelversorgung. Rahmenvorgaben nach § 84 Abs. 7 SGB V. Arzneimittel – für das Jahr 2017 vom 30 September 2016. Page 11 [homepage on the Internet]. [cited 2016 Sep 27]. Available from: https://www.gkv-spitzenverband.de/krankenversicherung/arzneimittel/rahmenvertraege/rahmenvertraege.jsp

Permission granted to reproduce for personal and non-commercial use only. All other reproduction, copy or reprinting of all or part of any 'Content' found on this website is strictly prohibited without the prior consent of the publisher. Contact the publisher to obtain permission before redistributing.

Copyright – Unless otherwise stated all contents of this website are © 2017 Pro Pharma Communications International. All Rights Reserved.