Study of top-down infliximab use in children with Crohn's disease Posted 24/03/2017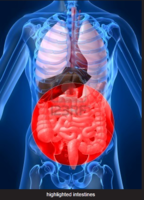 The Erasmus Medical Center, in collaboration with the Netherlands Organisation for Health Research and Development and biosimilars maker Hospira, now Pfizer, is carrying out a study to investigate the benefits and risks of the use of infliximab as first-line use for children with active perianal fistulising Crohn's disease [1].
Crohn's disease (CD) is a chronic inflammatory disease predominantly affecting the gastrointestinal tract. CD usually requires lifelong medication and is accompanied by severe complications such as fistulae and strictures resulting in surgery. Infliximab has proven to be very effective for treating paediatric CD patients, but is currently only registered for therapy refractory patients (step-up). As the first biological drug approved for treatment of CD, infliximab is more costly than its therapeutic alternatives, but since the patent expired prices are expected to go down with the introduction of biosimilars.

The authors hypothesise that use of infliximab as a first-line treatment (top-down) will give more mucosal healing, fewer relapses, less complications, need for surgery and hospitalization. Secondly, because of its hypothesised higher efficacy and the use of more affordable biosimilars, the authors also hypothesise that healthcare expenses over five years will be similar for top-down and step-up.

The aim of the study was to compare the efficacy and safety of top-down infliximab use versus conventional step-up treatment in paediatric CD patients.

This international multicentre, open-label, randomized, controlled trial includes children, aged 3-17 years, with new-onset, untreated, CD with moderate-to-severe disease activity (weighted Paediatric Crohn's Disease Activity Index (wPCDAI)>40). Eligible patients will be randomized to top-down or step-up treatment. Top-down will consist of 5 infliximab (Inflectra) infusions combined with azathioprine. After these 5 infusions, patients will continue azathioprine. Patients randomized to step-up will receive standard induction treatment, either oral prednisolone or exclusive enteral nutrition, combined with azathioprine as maintenance treatment. The primary outcome is clinical remission (wPCDAI<12.5) at 52 weeks without need for additional CD related therapy or surgery. Total follow-up is 5 years. Secondary outcomes include clinical disease activity, mucosal healing by endoscopy (at week 10 and optionally at week 52), faecal calprotectin, growth, quality of life, medication use, and adverse events. Additional outcomes include assessment of healthcare-related costs over 5 years of follow-up. Inclusion is pending, but the authors expect the target of 100 patients will be reached at the end of 2017.

Paediatricians from Europe have expressed concerned about the extrapolation of the limited amount of available clinical data from adults with rheumatologic diseases to children with inflammatory bowel disease (IBD). They have therefore called for biosimilar trials, just like this one, in children with IBD [2].

Conflict of interest
The authors of the research paper [1] reported the following conflicts of interest:
JC Escher is part of the Scientific Advisory Committee of Janssen and AbbVie and received a research grant from Merck Sharp & Dohme. LdR reports a presentation on an AbbVie sponsored meeting.

Ethics: Conducted according to the Declaration of Helsinki and Good Clinical Practise. Medical-ethical approval will be obtained for each site.

Trial registration number:NCT02517684

Abstracted by Lissy de Ridder, PhD, MD, Department of Paediatric Gastroenterology, Erasmus University Medical Centre-Sophia Children's Hospital, Rotterdam, The Netherlands.

Editor's comment
Readers interested to learn more about extrapolation of indications for biosimilars are invited to visit www.gabi-journal.net to view the following manuscript published in GaBI Journal:

Biosimilars: extrapolation of clinical use to other indications

GaBI Journal is indexed in Embase, Scopus, Thomson Reuters' ESCI, and more.

Readers interested in contributing a research or perspective paper to GaBI Journal – an independent, peer reviewed academic journal – please send us your submission here.

Related article
Efficacy and safety of biosimilar infliximab in children with IBD

References
1. Cozijnsen MA, van Pieterson M, Samsom JN, Escher JC, de Ridder L. Top-down Infliximab Study in Kids with Crohn's disease (TISKids): an international multicentre randomised controlled trial. BMJ Open Gastroenterol. 2016 Dec 22;3(1):e000123.
2. GaBI Online - Generics and Biosimilars Initiative. European paediatricians advocate biosimilar trials in children with IBD [www.gabionline.net]. Mol, Belgium: Pro Pharma Communications International; [cited 2017 Mar 24]. Available from: www.gabionline.net/Biosimilars/General/European-paediatricians-advocate-biosimilar-trials-in-children-with-IBD

Permission granted to reproduce for personal and non-commercial use only. All other reproduction, copy or reprinting of all or part of any 'Content' found on this website is strictly prohibited without the prior consent of the publisher. Contact the publisher to obtain permission before redistributing.

Copyright – Unless otherwise stated all contents of this website are © 2017 Pro Pharma Communications International. All Rights Reserved.