Substitution of generics in the US Posted 10/04/2015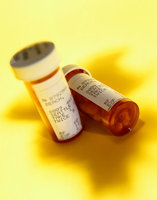 In order to evaluate how strategies to promote the prescribing of generics by physicians in the US might apply to biosimilars, Sarpatwari and co-authors discuss the types of substitution possible with generics [1].
While physicians can directly initiate prescriptions for generics, most generics use in the US arises from two varieties of substitution: bioequivalent and therapeutic.

Bioequivalent substitution
In bioequivalent substitution, a brand-name drug is replaced with an interchangeable generic drug possessing the same amount of chemically equivalent active ingredient and which has a comparable absorption rate and activity at the site of action [2].

For approval of small molecule generics, the US Food and Drug Administration (FDA) requires that evidence of average bioequivalence in drug absorption in terms of pharmacokinetic (PK) parameters be provided through the conduct of bioequivalence studies. This may be done using the area under the blood and/or plasma concentration-time curve (AUC) and peak concentration (Cmax) [3].

In practice, it may be claimed that a generic drug is bioequivalent to an originator (reference) drug if the 90% confidence interval for the ratio of geometric means of the primary PK parameter is completely within the bioequivalence limits (80–125%).

Pharmacist substitution of brand-name drugs with their FDA-approved bioequivalent generic counterparts is common, generally occurring automatically through state laws. These laws, however, can be bypassed by the active intervention of a patient or physician. Twenty-one states, for example, require patient consent prior to pharmacist-driven substitution of a bioequivalent product.

In addition, physicians can write prescriptions for brand-name drugs that are specifically marked as 'dispense as written'. A 2011 study found that physicians and patients directed pharmacists to dispense as written nearly 5% of prescriptions, actions contributing to an additional US$1,200 million in excess drug costs annually in the US.

Therapeutic substitution
Therapeutic substitution involves products that are not bioequivalent. Therapeutic substitution is carried out between chemically-related but distinct drugs that share a common mechanism of action.

For example, there are currently eight types of angiotensin-II-receptor blockers (ARBs) on the US market. Therapeutic substitution from a brand-name ARB like olmesartan (Benicar) to a generic ARB such as telmisartan (Micardis) can reduce spending. An evaluation found that altering the prescribing of just 913 physicians to reflect common therapeutic substitution practices would have saved taxpayers US$300 million in 2011.

Conflict of interest
AS Kesselheim's (ASK) work is supported by an Ignition Award from the Harvard Program in Therapeutic Science. The funders had no role in study design, data collection and analysis, decision to publish, or preparation of the manuscript. The authors of the research paper [1] declared that they have read the journal's policy and declare the conflicts that ASK is a member of the Editorial Board of PLOS Medicine.

Related articles
Paying physicians to prescribe generics and biosimilars in the US

Substitution of biosimilars in the US

Promoting generics prescribing in the US

Considerations when promoting generics prescribing in the US

References
1. Sarpatwari A, Choudhry NK, Avorn J, Kesselheim AS. Paying physicians to prescribe generic drugs and follow-on biologics in the United States. PLoS Med. 2015;12(3):e1001802.
2. GaBI Online - Generics and Biosimilars Initiative. Glossary of key terms [www.gabionline.net]. Mol, Belgium: Pro Pharma Communications International; [cited 2015 Apr 10]. Available from: www.gabionline.net/Biosimilars/General/Glossary-of-key-terms
3. GaBI Online - Generics and Biosimilars Initiative. Quantitative evaluation of bioequivalence [www.gabionline.net]. Mol, Belgium: Pro Pharma Communications International; [cited 2015 Apr 10]. Available from: www.gabionline.net/Biosimilars/Research/Quantitative-evaluation-of-bioequivalence

Permission granted to reproduce for personal and non-commercial use only. All other reproduction, copy or reprinting of all or part of any 'Content' found on this website is strictly prohibited without the prior consent of the publisher. Contact the publisher to obtain permission before redistributing.

Copyright – Unless otherwise stated all contents of this website are © 2015 Pro Pharma Communications International. All Rights Reserved.