Carcinogen contamination halts distribution of generic Zantac Posted 04/10/2019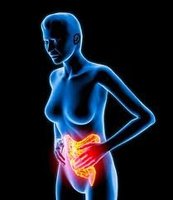 Heartburn drug Zantac (ranitidine) is being taken off markets worldwide following findings that the medications may be contaminated with cancer-causing agents.
On 18 September 2019, Novartis' generics division Sandoz announced that it was halting distribution of generic versions of Zantac after regulators in the US and Europe began investigating the presence of a likely human carcinogen called N-nitrosodimethylamine (NDMA) at low levels in the medications.

'A precautionary distribution stop of all Sandoz ranitidine-containing medicines in all our markets will remain in place under further clarification; this includes capsules in the US', said Eric Althoff, a spokesman for Novartis.

Ranitidine is an over-the-counter and prescription drug used by millions of people worldwide as a treatment for gastrointestinal disorders. Sandoz is one of several generic drugmakers that distribute it. According to Germany's Federal Institute for Drugs and Medical Devices, some countries in the European Union are recalling versions of ranitidine containing an active pharmaceutical ingredient (API) made by India-based Saraca Laboratories Ltd.

Health officials in Canada have asked all manufacturers of brand-name and generic versions of Zantac to halt distribution. Sanofi, the manufacturer of branded Zantac, will not stop distribution of the drug or other ranitidine products outside of Canada.

NDMA contamination has sparked recalls of multiple blood pressure drugs since 2018. In July 2018, certain valsartan products were found to contain NDMA impurities. Following this discovery, the US Food and Drug Administration (FDA) began overseeing a recall of products from three companies which had bought the API for their valsartan from Zhejiang Huahai Pharmaceutical Co, one of China's largest generics companies. Since then, the recall has been expanded 51 times, to include two related drugs – losartan and irbesartan – manufactured by at least 10 companies, some since 2014. Drugs used by millions of people in as many as 30 countries could be contaminated.

The recent contamination cases have raised concerns about the quality control procedures in the generic drug industry. In the US, as many as 90% of drugs taken are generics. David Gortler, a former FDA medical officer who is now a consultant focusing on drug safety, says 'Valsartan is just the one we caught. Who knows how many more are out there?'

In order to improve confidence in the safety and quality of generic medicines, FDA has strengthened its global inspection strategy [1].

In addition to concern over quality deficiencies of generics, high dependence on APIs manufactured in China is beginning to cause considerable unease in the US. FDA estimates that 80% of API manufacturers are located outside the US, and says that China is the sole supplier for the APIs of some key drugs including nearly every antibiotic and blood pressure medicine. China's virtual monopoly on the APIs of pharmaceutical drugs poses a significant public safety issue, particularly at a time of rising political tensions between China and the US.

Christopher Priest, the Acting Deputy Assistant Director of the Defense Health Agency, has said that 'the national security risks of increased Chinese dominance of the global API market cannot be overstated'. Janet Woodcock, Director of the Center for Drug Evaluation and Research, has described the situation as a national security issue.

Related articles
Ensuring a stable supply of APIs in Japan

EMA collaboration on oversight of API makers

EMA reports 'critical deficiencies' in Chinese API producer Jinan Jinda

Permission granted to reproduce for personal and non-commercial use only. All other reproduction, copy or reprinting of all or part of any 'Content' found on this website is strictly prohibited without the prior consent of the publisher. Contact the publisher to obtain permission before redistributing.

Copyright – Unless otherwise stated all contents of this website are © 2019 Pro Pharma Communications International. All Rights Reserved.