Generics and biosimilars: status in the EU Posted 26/05/2017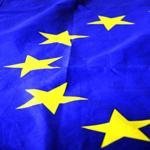 According to Medicines for Europe, without generic medicines Europe would have paid Euros 100 billion more for its medicines in 2014 alone. In a recent interview, the Association's President Jacek Glinka spoke about the central issues surrounding the affordability and accessibility of medicines in the region.
Discussing generics, Mr Glinka said 'they are responsible for over half of Europe's total volume of prescription drugs'. However, he also said that generics penetration efficiency should be increased, commenting that as soon as a patent expires on a drug the government should 'do everything possible' to ensure it can be commercialized by the generics industry.

Delays to market entry can occur for two reasons: originator companies trying to protect their monopolies and inefficient regulation, said Mr Glinka. He discussed price-reimbursement approvals, which can delay the launch of a product by months, and patent linkage, where there is a relationship between the market approval process of a generic drug and the patent status of the originator product. Across the EU, mechanisms like these can delay the launch of generics by as much as 18 months. To tackle delays, Mr Glinka recommends that governments provide more support to the generics industry, such as offering incentives to physicians and pharmacists.

Mr Glinka also encourages the harmonization of regulatory environments across the EU. He describes scenarios where there is a shortage of a generic drug in one country and oversupply in another, yet the product cannot be sold due to differences in packaging, language or legislation. Medicines for Europe is working towards standardized packaging and information across the EU to improve the movement of drugs across Member States.

For biosimilars, Mr Glinka said 'the potential is huge'. Although he acknowledged difficulties in production ('no biological can ever […be] exactly the same'), he said 'they generate the same patient outcome and that it is important to create a market opportunity for biosimilars in the same way as for generics'. He cited a lack of understanding among patients and physicians as a major barrier to entry for more affordable drugs. Misconceptions about biosimilars, such as that they offer inferior quality, are common and it is important for governments to tackle lack of trust through awareness raising and education programmes.

Finally, Mr Glinka discussed 'biosimilar switches'. When a patient is moved from a reference biological drug to a biosimilar version, this transition can be difficult and Mr Glinka suggests that hospitals should fund efforts to reassure patients, explain what a biosimilar is and their advantages. He concluded that 'there are many tools that can increase access to biosimilars, and that governments should review the options and apply the policy that is most effective in their country'.

Related articles
Increasing access to biosimilars and generics in Europe

Medicines for Europe launches Biosimilars Handbook

Permission granted to reproduce for personal and non-commercial use only. All other reproduction, copy or reprinting of all or part of any 'Content' found on this website is strictly prohibited without the prior consent of the publisher. Contact the publisher to obtain permission before redistributing.

Copyright – Unless otherwise stated all contents of this website are © 2017 Pro Pharma Communications International. All Rights Reserved.