Multinationals trying to bring Indian generics into disrepute Posted 07/12/2009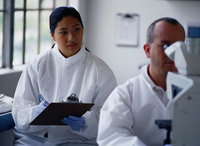 India has alleged that some multinational companies have again been trying to bring its generics industry into disrepute.
India's Minister of Commerce and Industry, Mr Anand Sharma, has complained to the World Intellectual Property Organisation (WIPO) that some multinationals continue to "misinform, mislead and confuse" when it comes to Indian generics.

"There was a time when there was a suffocating stranglehold of multinational drug cartels in antiretroviral drugs for HIV/AIDS," Mr Sharma is reported to have told WIPO's Director General, Mr Francis Gurry, in New Delhi, India, recently.

Addressing the 5th International Forum on Creativity and Inventions – A Better Future for Humanity in the 21st Century, New Delhi, India, Mr Sharma noted that the Indian generics sector has succeeded in driving down the global price of life-saving medications.

He also referred, however, to the need for a balance in the intellectual property (IP) system between effective incentives for innovation and the diffusion of the benefits of innovation, as well as in the interface between IP and public policy objectives, such as the environment and public health.

He said that the Indian government was committed to ensuring a robust IP environment – both in terms of a legal and administrative framework. Those who are behind new innovations need assurances from multilateral organisations and also from the governments. "We in India remain mindful of that and we have really strong IP regimes," Mr Sharma said.

Significantly, Mr Sharma's allegations against multinational companies came against the backdrop of a series of seizures of transiting Indian generic consignments at EU ports over alleged violations of intellectual property rights.

Mr Dilip G Shah, Secretary General of the Indian Pharmaceutical Alliance, which represents leading Indian companies, said that Mr Sharma's statement underlines the seriousness of the 'threat' to generics from multinationals. "It reflects the new emerging realities on the ground," Mr Shah added.

An official with an Indian firm said that such efforts by multinationals will deny access to drugs funded by global health foundations even when products do not infringe patents in India or the buyer nation and also result in concentration of supplies at a single source. "It's good that the minister did not mince words," the official said.

Recently a seizure took place in Paris, France, of approximately 1.7 million clopidogrel tablets from Macleods Pharmaceuticals en route to Venezuela, one of the many such controversial seizures of Indian consignments transiting through Europe. Earlier, data provided by the Dutch government to Health Action International revealed 17 seizures (16 from India and one from China) of transiting consignments by Dutch authorities in 2008 on the basis of EU regulation 1383/2003, currently at the centre of the controversy.

Reference:
Anju Ghangurde. Multinationals trying to "bring generics into disrepute", India tells WIPO. Scrip News. 2009 November 16.