Pilot procurement scheme in China cuts drug prices Posted 08/03/2019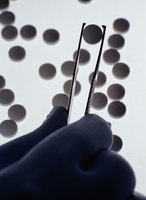 The Chinese pharmaceutical market, which is dominated by domestic manufacturers, is the second largest in the world in terms of value after the US. In a bid to lower drug prices for patients and reduce costs for manufacturers, the Chinese State Medical Insurance Administration introduced a national pilot scheme for tendering with minimum procurement quantities in a recent round of reforms across 11 major cities. If proven successful, the scheme is expected to be rolled out across China.
The 11 pilot cities include Beijing, Shanghai, Guangzhou and Shenzhen and account for approximately one-third of the Chinese medicine market. Public hospitals in the pilot cities are now obliged to purchase 60%‒70% of their annual purchase volume for certain medicines from a single manufacturer. In the previous system, bidding would only determine price and could not guarantee purchase quantity. Manufacturers are more likely to cut prices to win a tender in light of the new guaranteed purchase quantities, as lower prices will be offset by larger volumes and the elimination of hefty distribution and marketing costs. This pilot procurement scheme follows the implementation of the Generic Consistency Evaluation reform in 2015, which aims to improve the quality of generic drugs leaving no justification for premium pricing for off-patent branded drugs.

Figures from December 2018 showed that the winning bid prices of 25 generic listed drugs in the 11 pilot countries were on average 52% lower than the lowest prices for the same drugs in 2017. According to multiple local reports, multinational pharmaceutical companies were awarded only two contracts despite bidding to supply almost all of them, while 23 contracts were awarded to domestic manufacturers. The Chinese Government has also amended the tax policy to benefit generic drug manufacturers; companies designated as 'high tech enterprises' will have their corporate tax rate reduced from 25% to 15%.

Shanghai-based online healthcare platform 111, Inc plans to support generic drug manufacturers that have failed to win public hospital tenders by helping them to reduce their distribution costs. 111 operates China's largest direct-to-consumer online pharmacy according to consultancy Frost & Sullivan, as well as a drug wholesaler and an online health consultation platform. The significant reduction in winning bid prices together with the quantity commitment requirement mean that manufacturers who have failed to win a tender are under pressure to reduce costs in order to stay competitive. Not only will they be subject to price caps set by the winning bids, they will also have to compete among themselves for the remaining 30% of the market that requires substantial marketing and distribution costs to serve. In January 2019, 111 announced it had signed a 'strategic cooperation' agreement with US-based pharmaceutical giant Eli Lilly, giving Lilly access to its cloud computing solution in areas including distribution, online diagnosis and online prescription.

Related article
China approves first ambrisentan generic

Permission granted to reproduce for personal and non-commercial use only. All other reproduction, copy or reprinting of all or part of any 'Content' found on this website is strictly prohibited without the prior consent of the publisher. Contact the publisher to obtain permission before redistributing.

Copyright – Unless otherwise stated all contents of this website are © 2019 Pro Pharma Communications International. All Rights Reserved.