UN urges WTO to keep cheap drug deal for poor countries Posted 08/03/2013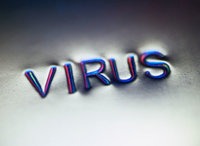 Two United Nations (UNs) agencies are urging the extension of an exemption for least-developed countries on patent protection to ensure that HIV/AIDS and other lifesaving drugs remain affordable for the poor.
On 5–6 March 2013 the Trade-Related Aspects of Intellectual Property Rights (TRIPS) Council of the World Trade Organization (WTO) met in Geneva, Switzerland, to decide whether the TRIPS transition period for the 49 least-developed countries should be extended. The transition period, which will expire in July 2013, exempts least-developed countries from the terms of the TRIPS Agreement on patents and test data protection for pharmaceuticals.

The TRIPS Agreement was brought into force in 1995 in order to protect and enforce intellectual property rights at a global level and is binding on all members of the WTO. Least developed countries, as defined by the UN, which include 49 countries in Africa, Asia Pacific and the Caribbean, however, were given a 10-year transition period to become compliant with these requirements in order to ensure cheap access to medicine in these poor countries.

The Joint UN Programme on HIV/AIDS (UNAIDS) and the UN Development Programme (UNDP) have backed the proposal to extend the TRIPS exemption for least developed countries. In their brief UNAIDS and UNDP state that these countries 'face serious challenges on a number of fronts' and 'are disproportionately exposed to the health risks associated with poverty.'

Dr Aziz ur Rehman, Intellectual Property Advisor at Médecins Sans Frontières said 'if this transition period is not extended, then least developed countries will be expected to comply with TRIPS obligations, and they simply do not have resources to do so.' He added that 'in the area of pharmaceuticals, it will lead to massive patenting of drugs resulting in higher prices and erosion of generic[s] competition.'

Access to affordable medicines is a major problem facing many developing countries, mainly due to the high prices of new drugs. Removing TRIPS exemptions for such countries is expected to result in increased costs for humanitarian organizations, such as Médecins Sans Frontières, 'as patent protection under TRIPS is expected to do away with generics'.

Related article

TRIPS and access to essential medicines

Permission granted to reproduce for personal and educational use only. All other reproduction, copy or reprinting of all or part of any 'Content' found on this website is strictly prohibited without the prior consent of the publisher. Contact the publisher to obtain permission before redistributing.