Endo removes Opana ER opioid from the market Posted 18/08/2017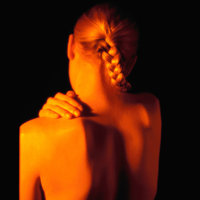 The US Food and Drug Administration (FDA) requested that Endo International plc (Endo) remove its opioid medication Opana ER from the market, due to concerns over the 'public health consequences of abuse'.
Building gradually over the past two decades, opioid abuse is now a full-blown crisis in the US. Use of these highly addictive and dangerous painkillers has escalated to a point where drug overdoses have become the leading cause of death for people under 50 in the country, prompting President Donald Trump to declare the opioid crisis 'a national emergency'.

It has also been named FDA's biggest crisis by Commissioner Scott Gottlieb, who recently said the organization must take 'all necessary steps' to reduce opioid abuse. He added that FDA will 'take regulatory steps when we see situations where an opioid product's risks outweigh its benefits, not only for its intended patient population but also in regard to its potential for misuse and abuse'.

In the first case of FDA removing an opioid from sale due to concerns over drug abuse, on 8 June 2017 the organization requested that pharmaceutical firm Endo remove Opana ER (oxymorphone hydrochloride) from the market.

Oxymorphone is a potent opioid that can begin to act after just five minutes with effects that last for hours, and which is known to be highly addictive. Endo's version 'Opana ER' was approved by FDA in 2006 for the management of moderate to severe pain, in cases when an around-the-clock opioid is needed for a long period of time, but began to be misused.

In 2012, Opana ER was reformulated to prevent abuse. The pill was changed into a gel, which was intended to prevent people snorting or injecting it. But in March 2017, FDA's advisory committee deemed that the benefits of the reformulated drug no longer outweigh its risks. The decision was based on a review of post-marketing data showing a shift in the route of abuse from snorting the drug to injecting it.

Injection of the drug has been associated with a rise in HIV and hepatitis C infections and cases of the blood disorder thrombotic microangiopathy, which can lead to organ failure.

Dr Janet Woodcock, Director of FDA's Center for Drug Evaluation and Research, said its removal from the market would protect the public. 'The abuse and manipulation of reformulated Opana ER by injection has resulted in a serious disease outbreak. When we determined that the product had dangerous unintended consequences, we made a decision to request its withdrawal from the market'.

One month following the announcement, Endo confirmed that they would comply and remove the drug from the market. In a press release, the company said they 'continue to believe in the safety, efficacy, and favorable benefit-risk profile of Opana ER,' but after careful consideration agreed to voluntarily remove it from the market.

The company will work with FDA to coordinate the removal of the drug from the market 'in a manner that looks to minimize treatment disruption for patients and allows patients sufficient time to seek guidance from their healthcare professionals'.

FDA is also assessing the risks of other opioids and say it will take further actions 'as appropriate' in order to address the opioid crisis.

Related articles
Endo launches generic version of Zetia

Endo accused of Opana pay-for-delay

Permission granted to reproduce for personal and non-commercial use only. All other reproduction, copy or reprinting of all or part of any 'Content' found on this website is strictly prohibited without the prior consent of the publisher. Contact the publisher to obtain permission before redistributing.

Copyright – Unless otherwise stated all contents of this website are © 2017 Pro Pharma Communications International. All Rights Reserved.
Comments (1)
Opana er and other opiods posted 23/08/2017 - by Anita c.
Due to the ever-increasing abuse of important and life changing medications that addicts are abusing, true chronic pain patients are being thrown under the bus and are being negatively affected! There is a major difference between the addict and the pain patient that the media and clinical peoples fail to grasp. An addict uses the opiods to change their state of mind to feel the euphoria that the opiods brings to them. The chronic pain patient uses that same medication to relieve the pain that comes with herniated discs, bursitis, cancer, broken bones, and yes even fibromyligia! The chronic pain patients are being treated with total disrespect, disregard and as addicts, and this must stop!! The chronic pain patients are subjected to doctors that try out many harmful medications that make the patient feel like a lab rat with some very detrimental side affects. As a society we must stop and consider what the media, FDA, and others are putting chronic pain patients through.