FDA approves generic vancomycin capsules Posted 23/04/2012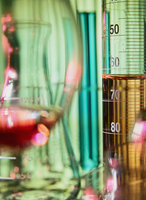 On 11 April 2012 India-based Strides Arcolab (Strides) announced that it had received FDA approval for its generic version of Baxter's antibiotic Vancocin (vancomycin).
FDA has approved generic vancomycin capsules of 125 mg and 250 mg manufactured by Strides. Vancomycin is a glycopeptide antibiotic used in the prophylaxis and treatment of infections caused by Gram-positive bacteria. It has traditionally been reserved as a drug of 'last resort', used only after treatment with other antibiotics had failed.

According to IMS Health data, vancomycin capsules had total US sales of US$332 million for the twelve months ending 12 February 2012.

Although several generics companies including APP Pharmaceuticals, Hospira and Sandoz, have FDA approval for injectable vancomycin, this is the first generics approval for the capsules according to Strides Arcolab. Strides CEO Mr Arun Kumar stated that 'oral vancomycin development is one among the many value generics programmes being undertaken at the Strides Group with a special focus to develop niche and difficult to manufacture products.'

The product will be launched immediately through Alvogen on a profit share basis, the company said.

Related article
Source: FDA, Strides Arcolab
Comments (3)
Thank you posted 08/10/2013 - by Jodi H, GaBI Online Editorial Office
Thank you for your feedback. Make sure you continue to keep up-to-date on generics and biosimilars by subscribing to the GaBI Online e-Newsletter (http://gabionline.net/Subscription-form). Best regards, Jodi
vancomycin oral posted 03/10/2013 - by Rph
Oral vancomycin is not an alternative for IV or IM therapy. It is only used for bacteria in the gut. The IV vanco does not penetrate into and treat c difficle in the intestines.
Breakthrough. posted 18/09/2012 - by John
not ever1 likes taking iv or im,with the invention of vanc. caps. now,the world would to go the oral way.Good job!