FDA withdraws automatic substitution of two methylphenidate generics Posted 28/11/2014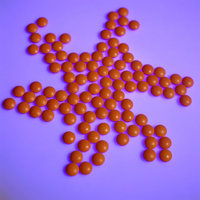 The US Food and Drug Administration (FDA) announced on 13 November 2014 that it had withdrawn the bioequivalence rating for two generic versions of Janssen Pharmaceutica's attention deficit hyperactivity disorder drug Concerta (methylphenidate). The agency took the action due to concerns that the drugs may not be therapeutically equivalent to the brand-name drug.
The generic versions concerned are manufactured by Mallinckrodt Pharmaceuticals (Mallinckrodt) and Kudco Ireland (Kudco).

FDA carried out an analysis of adverse event reports, an internal FDA re-examination of previously submitted data and laboratory tests of all methylphenidate products.

The problem FDA has with these products is that the generics are intended to release the drug in the body over a period of 10 to 12 hours. However, in some individuals, the Mallinckrodt and Kudco products may deliver drug in the body at a slower rate during the 7- to 12-hour range. The diminished release rate may result in patients not having the desired effect.

As a result of this finding, FDA has changed the therapeutic equivalence rating for the Mallinckrodt and Kudco products from AB to BX. This means the Mallinckrodt and Kudco products are still approved and can be prescribed, but are no longer recommended as automatically substitutable at the pharmacy (or by a pharmacist) for Concerta.

FDA also included the authorized generic (marketed by Actavis) in its analysis and found it to be bioequivalent to the brand-name product. Other than the three generics mentioned here, there are no other generics for Concerta.

Although FDA admitted that it 'has not identified any serious safety concerns with these two generic products', it has nevertheless updated its draft guidance for industry for bioequivalence testing for methylphenidate hydrochloride extended-release tablets (Concerta). The agency has also asked Mallinckrodt and Kudco to 'confirm the bioequivalence of their products using the revised bioequivalence standards, or voluntarily withdraw their products from the market' within six months.

Mallinckrodt responded by filing a lawsuit against FDA in the District Court of Maryland on 17 November 2014. This, the company says, is in response to 'the agency's inappropriate and unlawful reclassification' of its product. Mallinckrodt states that it made 'repeated and unsuccessful attempts to engage in meaningful discussion with the FDA about this reclassification'.

Mallinckrodt 'stands behind the safety and efficacy of our medications' and states that 'the FDA's unilateral decision could result in patient anxiety and uncertainty, potential disruption to an effective ADHD therapy, possible market shortages, and unfavourable changes in the economics for ADHD patients and providers'.

Related article
2011's biggest patent expiries

Permission granted to reproduce for personal and non-commercial use only. All other reproduction, copy or reprinting of all or part of any 'Content' found on this website is strictly prohibited without the prior consent of the publisher. Contact the publisher to obtain permission before redistributing.

Copyright – Unless otherwise stated all contents of this website are © 2014 Pro PharmaCommunications International. All Rights Reserved.
Source: FDA, Mallinckrodt