Generic diabetes and cancer drugs pose challenge to Bristol-Myers Squibb and Eli Lilly Posted 07/09/2018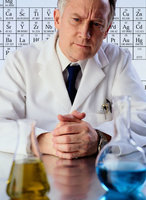 Generics manufacturers in Bangladesh and Germany have recently announced the launch of generic versions of Bristol-Myers Squibb's diabetes treatment Glucophage and Eli Lilly's lung cancer drug Pemetrexed.
Bangladesh-based generics firm Beximco Pharmaceuticals announced in July 2018 the launch of a generic version of Bristol-Myers Squibb's Glucophage.

Glucophage, a trade name for metformin, is the first-line treatment for type 2 diabetes, a disease which affects over 30 million people in the US alone. This could have big consequences for Bristol-Myers Squibb, as the drug has a market value over US$450 million.

The first Bangladesh-based pharmaceutical firm to export products to the US, Beximco say they received US Food and Drug Administration (FDA) approval for the generic in December 2016 and will export the drug to the US in two doses (500 mg and 750 mg).

This is the fourth product Beximco will export to the US market, following successful launches for heart failure treatment Carvedilol, anti-arrhythmic drug Sotalol and muscle relaxant Methocarbamol. Managing Director of Beximco Nazmul Hassan said: 'The export of our fourth product to the US is another validation of our growing presence and strength in offering specialised generic products in the world's largest pharmaceutical market'.

The company received FDA accreditation for their oral solid dosage manufacturing facility in the summer of 2015, allowing them to expand their generic portfolio in the US. Mr Hassan added: 'We look forward to exporting additional, high quality, differentiated products to the US and other key global markets in the future'.

In related news, German generics firm Stada Arzneimittel (Stada) have announced the launch of a generic version of Alimta (Pemetrexed). Originally patented by Eli Lilly and Company (Eli Lilly), Alimta is used to treat various types of lung cancer (locally advanced, metastasized and non-small cell lung cancer) and brought in sales of over US$2 billion for the company last year.

Stada will distribute a generic version of the drug in Germany, where it brought in Euros 120 million annual sales. Stada's version, however, will be supplied as a liquid concentrate to be diluted for infusion, rather than a powder.

In a statement on their website, Stada CEO Claudio Albrecht said: 'With the market launch of Pemetrexed STADA®, we are expanding our portfolio in the field of specialty pharmaceuticals by adding a preparation that has the potential to become one of our five best-selling products in Germany in the medium term'. He added that the company also plans to launch the drug internationally, as soon as the relevant patents expire.

Related articles
Stada resubmits biosimilar pegfilgrastim but stops adalimumab development

FDA tentatively approves pemetrexed generic

Permission granted to reproduce for personal and non-commercial use only. All other reproduction, copy or reprinting of all or part of any 'Content' found on this website is strictly prohibited without the prior consent of the publisher. Contact the publisher to obtain permission before redistributing.

Copyright – Unless otherwise stated all contents of this website are © 2018 Pro Pharma Communications International. All Rights Reserved.
Source: Beximco Pharma; Stada