Pharmacy chains in Norway do not stock generics Posted 04/02/2011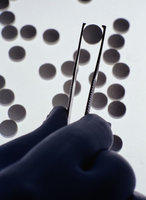 It turns out that pharmacy chains in Norway do not stock the cheapest generic products. This finding came after the Norwegian Medicines Agency (NoMA) investigated after receiving a complaint from the British generics manufacturer Arrow that its products were not sold in branches of the three largest pharmacy chains in Norway: Apotek1 (Phoenix), Vitusapotek (Celesio) and Alliance/Boots Apotek (Alliance Boots).
Earlier in 2010 Arrow Generics had lowered the prices for its drugs with the active ingredients alendronate, latanoprost and tamsulosin, making it the cheapest with the intention of entering the Norwegian market. However, in a random test by the NoMA, it was found that only the Celesio subsidiary NMD carried the Arrow Generics products.

NoMA, who determines the maximum reimbursement rates for prescription drugs in Norway, is now arguing with the pharmacy chains over the interpretation of the regulations.

The problem with setting such limits is that, not unsurprisingly, the prices for generic drugs then remain at that level. It seems that the pharmacies, rather than pass on any reductions gained by negotiations with the wholesalers to customers, have been keeping the price of generics at the reimbursement rate. Also the pharmacies have then only been stocking products which give them the highest returns.

This means that customers of different pharmacy chains have been receiving different products, but at the same price and with the same co-payment.

NoMA has now turned to the Norwegian Ministry of Health for clarification on how the law is to be interpreted, and whether and how the current pricing model for generic drugs should be changed.

The Norwegian Pharmacy Association, however, does not agree with changes to the current system, the spokesman says that "the introduction of a new price below the maximum reimbursement rates threatens the entire system".