Sandoz to gain generic dermatology specialist Fougera Posted 04/05/2012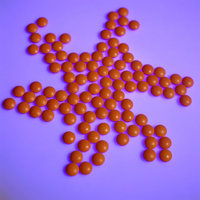 Swiss pharma giant, Novartis, announced on 2 May 2012 that the company had signed a deal for Sandoz, its generics unit, to acquire speciality generics dermatology business Fougera Pharmaceuticals (Fougera) for US$1.525 billion in cash.
Based on 2011 IMS data, Novartis expects the combined businesses to become the world leader in generic dermatology medicines, with estimated annual global sales of nearly US$620 million, mostly in the US.

US-based Fougera has strong dermatology development and manufacturing expertise, with numerous launches planned for 2012 and beyond. Fougera's existing sales base will be expanded and its dermatology products will be brought to new markets around the world using Sandoz's leading position both in the US generics sector and its presence in over 130 countries worldwide.

Fougera and Sandoz serve many of the same customers in the US and the addition of Fougera's portfolio of dermatology products further strengthens Sandoz's differentiated products strategy.

Global head of Sandoz, Mr Jeff George, said 'Fougera brings us valuable technical capabilities in the area of topical dermatological products, particularly in the development and manufacturing of semi-solid forms such as creams and ointments.'

The US dermatology market is estimated to be worth US$2.1 billion, according to IMS data. Fougera has 45 generic dermatology products, while its branded specialty pharma business has 17 brands. Fougera employs approximately 700 people across its two primary sites, located in New York, USA, and had 2011 net sales of US$429 million.

Fougera is being sold by a consortium of private equity funds led by Nordic Capital, DLJ Merchant Banking (a Credit Suisse affiliate) and Avista Capital Partners.