Sanofi-aventis still owns clopidogrel users patent for acute coronary syndrome, in contrast to most generic clopidogrels Posted 01/02/2010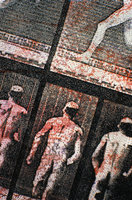 Since the European product patent on sanofi-aventis' clopidogrel antiplatelet agent Plavixâ – one of the world's best-selling drugs with global sales of US$8.6 billion in 2008, co-marketed with Bristol-Myers Squibb – has expired, several generic clopidogrel products enter the European market. However, sanofi-aventis still owns the usage patent on one of the clopidogrel indications, namely on acute coronary syndrome.
Different indications

In a letter to a Dutch pharmacist of 22 December 2009, sanofi-aventis Medical Director, Eric Hoedemaker, explains that there are now several generic versions of clopidogrel on the market with different approved indications. "We think it's important that physicians, pharmacists and patients are being informed well on this," he states.

Mr Hoedemaker points out that in the Z-index of 1 December 2009 five generic forms of clopidogrel have been included, namely Grepid, clopidogrel HCS, clopidogrel Mylan, clopidogrel Ratiopharm and clopidogrel Sandoz. "We draw your attention to the fact that for four of the five forms the approved indication differs from that of Plavixâ", he writes.

Mr Hoedemaker informs that Plavixâ has been approved for two indications: (1) Secondary prevention for patients after an experienced myocardial infarction (of a few days to maximal 35 days), ischemic stroke (of seven days to less than six months) of established peripheral arterial disease; and (2) Acute coronary syndrome (ACS) for patients who suffer an acute coronary syndrome, which is (a) ACS without ST-segment increase (instable angina or non-Q-wave myocardial infarction), including patients who experience a stent placement after percutaneous coronary intervention, in combination with acetylsalicylic acid (ASA, or aspirin); or (b) Acute myocardial infarction with ST-segment increase, in combination with ASA in medical treated patients who are eligible for thrombolytic therapy.

Mr Hoedemaker stresses that Grepid, clopidogrel HCS, clopidogrel Mylan and clopidogrel Sandoz have only been approved for secondary prevention and not for acute coronary syndrome. "In the Netherlands, Plavixâ is prescribed to patients who experience an acute coronary syndrome in at least 75% of the cases," he concludes.

The Dutch KNMP (Royal Dutch Society for the promotion of Pharmacy) states in a press release of 30 December 2009 that the use of generic clopidogrel for the patented indication can be considered as off-label use. "Considering the onus of proof for the use of the compound clopidogrel in acute coronary syndrome, it can in principle be justified to prescribe generic clopidogrel for this indication", they write.

References:

sanofi-aventis letter to a Dutch pharmacist. 2009 December 22.

Generiek clopidogrel. KNMP press release. 2009 December 30.
Source: KNMP press release